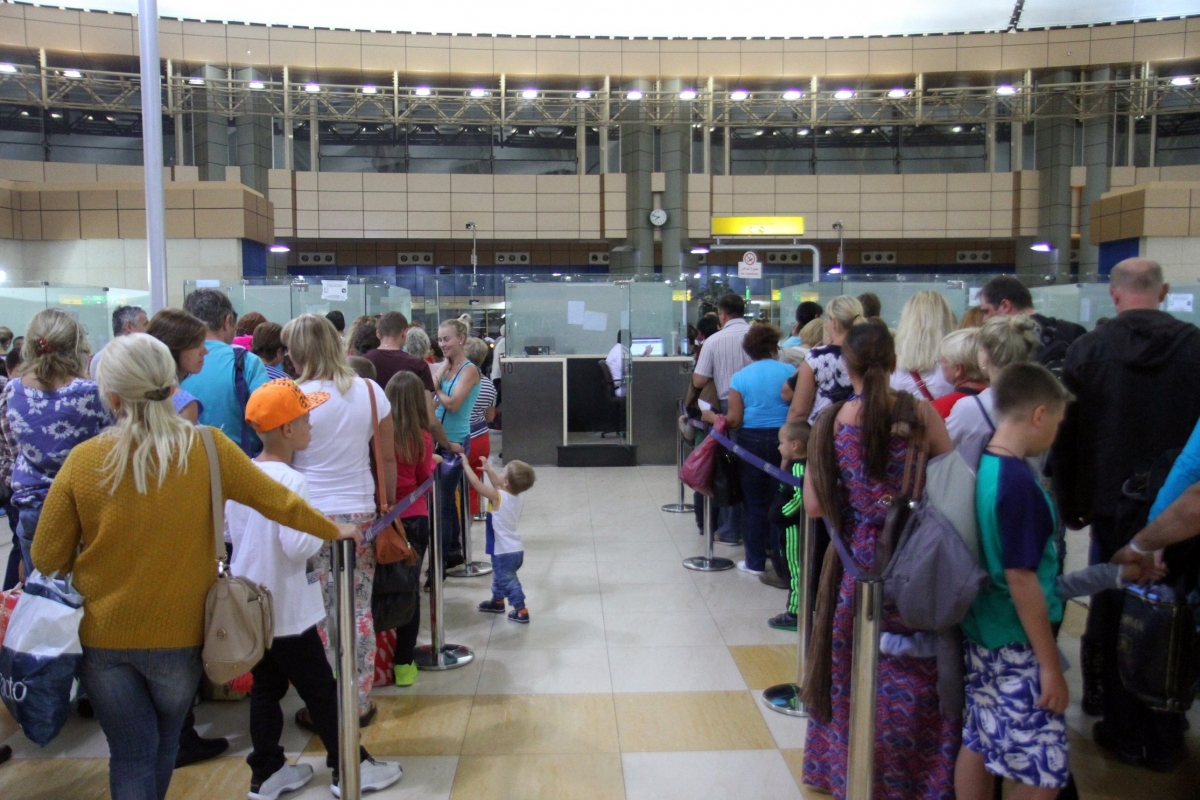 A British couple have revealed they were able to skip the queues and not have their bag checked at Sharm el-Sheikh airport by paying £20 ($30). Dale Parkyn, 47, described how he and his wife Joanna managed to avoid a lengthy wait at the Egyptian airport earlier in 2015 after being approached by a security guard.
He said he only realised the "gravity of what potentially could have happened" following the recent Russian plane crash that killed all 224 people on board. Investigations are under way to determine what caused flight KGL9268 – which was flying from Sharm el-Sheikh to St Petersburg – to crash in the Sinai Peninsula on 31 October.
Prime Minister David Cameron has said it is "more likely than not" the plane crash was caused by a bomb, with Foreign Secretary Philip Hammond adding there is a "significant possibility" that Islamic State (Isis) was responsible. There are reports an explosive device may have been put in the hold prior to take off.
Parkyn told Sky News: "The queues were terrific. We said 'Ah, we'd had a really nice holiday, we'd really like to get home, but look at the queues'. And then that's when we were approached. We'd seen all these personnel carriers and all these people from the Army there, and a guy approached me, sort of slid up to the side of me, who seemed to have a bullet-proof ballistics vest on, covered up with a jumper. He just said 'would you like to avoid these queues?'
"What we did is we discussed it and he then produced a £20 note and said 'have you one of these' and you can avoid the queue. We just had one main piece of luggage which was then lifted up and taken through.
"We walked right through the security gates and security procedure, straight through the airport, avoided all the queues, and then he put the case on the conveyor belt and the girl checked us in. At no point did my luggage go through any scanner."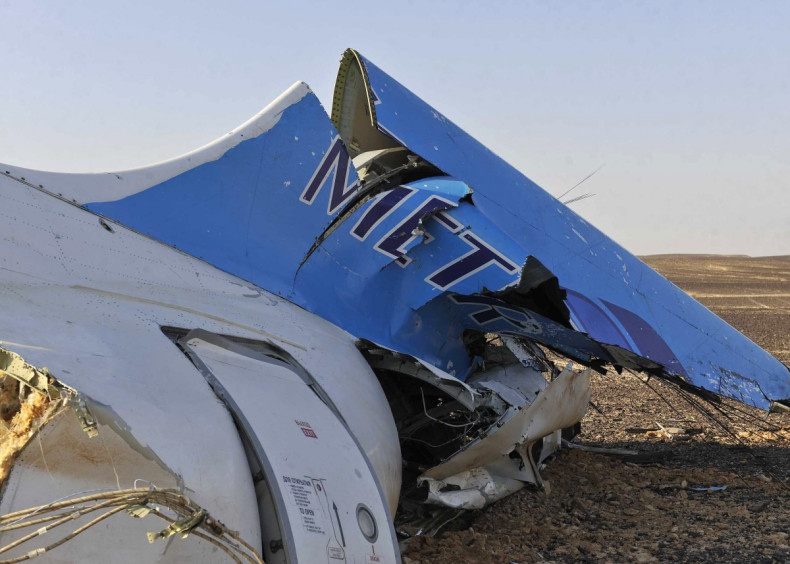 The comments come after tourists who arrived back in the UK days after the disaster – before the British government ordered a suspension of all flights to and from Sharm el-Sheikh – told IBTimes UK of the "terrible" security conditions at the airport despite fears the plane was targeted in a terrorist attack.
One holidaymaker said: "At passport control, the guy was just listening on his headphones and stamping passports, really rushing through. They just wanted to get everything done as usual when they should have been more vigilant."
Security has now increased at the airport following the suspension of flights, including a ban on holding luggage. Many British tourists have been forced to return to the UK without their suitcases, which will be transported later by the government.