Russians are 'Ripping Up International Rulebook' over Ukraine - David Cameron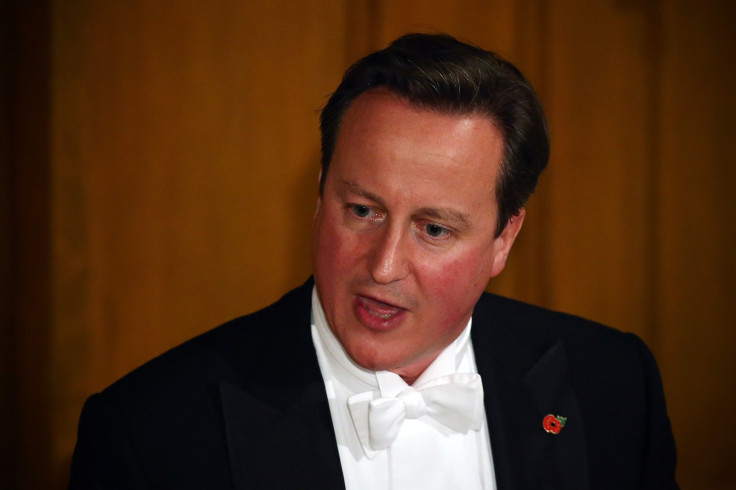 Russia is ripping up the international rulebook and ""violating territorial integrity" of Ukraine, Prime Minister David Cameron told the Lord Mayor's Banquet in London this evening.
However, said Cameron, the UK was not seeking another Cold War with Russia - referring to warnings by former Soviet President Mikhail Gorbachev that the UK was on the "brink of a new Cold War".
Ruling out military actions against the former superpower, Cameron insisted economic sanctions were proving effective. "Capital has flown out of Russia, banks are short of finance, and the Russian stock market and Rouble have fallen significantly."
Cameron's address to over 1,000 people at the banquet at London's Guildhall came as London-based think tank the European Leadership Network published a report chronicling almost 40 incidents in the last eight months where "assertive" Russian military actions have been recorded.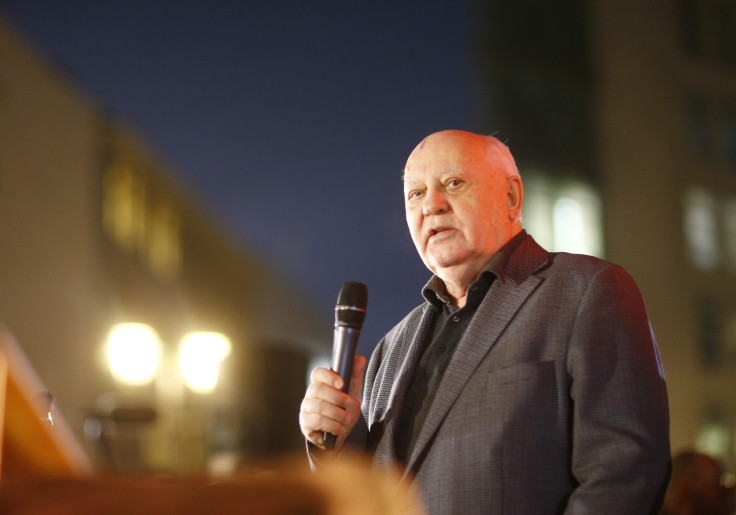 Former Soviet leader Mikhail Gorbachev warned of imminent Cold War as Germany marked the 25th anniversary of the fall of the Berlin Wall
Hannibal Hanschke/Reuters
"Dangerous Brinkmanship: Close Military Encounters Between Russia and the West in 2014" lists the "harassment of reconnaissance planes, close overflights over warships, and Russian 'mock bombing raid' missions" and "3 high risk incidents."
The West has become increasingly worried about Russian intentions since the crisis in Ukraine developed into a civil war, with rebels in the east backed by Moscow. The shooting down of Flight MH17 over Ukraine has also been blamed on Russia, though the Kremlin denies involvement.
Russia, said Cameron, was "ripping up the international rulebook and disregarding the democratic will of the Ukrainian people to determine their own future." He promised to warn President Putin of the economic consequences of continuing on its present course when the two leaders meet at this weekend's G20 summit in Australia.
Cameron also referred to the growing threat posed by Islamic State.
"The scale of this threat is formidable. In the space of a few months IS has taken control of territory which is greater than the size of Britain, and is backed by millions of dollars and an arsenal of the most modern weapons. It would be completely wrong to think that we could entirely subcontract the task of protecting the streets of Britain to the air forces of our allies."
However, said the PM, referring to the protracted and unpopular engagements in Afghanistan and Iraq, the UK would not be "sending armies to fight and occupy".
© Copyright IBTimes 2023. All rights reserved.