Deadpool star Ryan Reynolds and Gossip Girl's Blake Lively are expecting their second child, with several publications announcing that Lively is pregnant. First airing on 15 April in US Weekly and People, the news had an insider tell the latter title: "Blake is absolutely thrilled and so is Ryan". Another source close to the couple hinted that Lively may officially showcase her baby bump at the Met Gala 2016 on 2 May.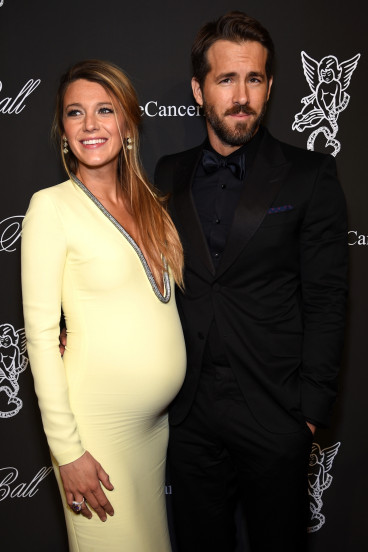 Rumours that Lively is pregnant began to circulate with the 28-year-old spotted, on the set of upcoming film The Shallows, looking a rounder around the mid-section than in previous months. The Age of Adaline star tried her best to hide her emerging bump, sporting a tied robe around her wet-suited stomach, but eagle-eyed fans couldn't help notice her attempts to conceal it.
Meeting on the set of Green Lantern in 2010, Reynolds and Lively started dating in October of the following year, once Reynolds' had divorced then-wife Scarlett Johansson and Lively split from Gossip Girl co-star Penn Badgley. They married in September 2012 and welcomed their first child in December 2014 –a daughter, unusually named James after Reynolds' late father.
During an interview with US talk show host Kelly Ripa and Michael Strachan just last year, Lively admitted how much motherhood had changed her life saying: "Everything is different. You see a balcony and you're like, "Oh God, the hotel needs to demolish this balcony because my child can't go anywhere near it." So, everything is just like, so much more heightened. We're crying all the time for no reason."
Two is the magic number for the pair, it seems, following the announcement that Reynolds will reprise his role as Marvel comic-book hero Wade Wilson (aka Deadpool) in a hotly anticipated sequel.
For more entertainment news follow A-List on Twitter @Alistinsider