A Ryder Cup winning golf caddie launched a threatening campaign against a transvestite architect after being stood up for a fetish date. William Hainsworth, 70, was convicted of harassment at Manchester magistrates court.
William Hainsworth, 70, "outed" the other man, 54, for being a transvestite that liked to dress up in women's clothes and assume the identity "Tina" after he got cold feet and cancelled a meeting between the pair.
Hainsworth is a dominance fetishist that used the pseudonym "The Master". He made contact with his victim after spotting a personals advert for Tina in a transgender magazine, The Telegraph reports.
The men had arranged to meet at a train station in Manchester but the architect – whose real name has not been disclosed – changed his mind at the last minute, sending a message reading: "Tina is no longer here".
This upset Hainsworth and precipitated a six-week campaign of harassment against the other man – known only as "Mr X" – which included threatening voicemails and a public outing of his transvestite persona.
"I will bury you, you've f**ked me about far enough. I'm going to send people round. You can't hide," he said in one phone message.
He contacted Mr X's boss to tell him about his employees cross-dressing. He also put sex slave adverts for Tina in a shop window together with the contact details for the architect's workplace.
He was reported to be lingering outside Mr X's home during the period 1 April to 13 May, when the harassment took place.
Mr X, who has a female partner accepting of his transvestitism, told the court he had put an advert in the magazine Transliving announcing that Tina was looking to meet a "master" figure.
From behind a screen he told the court: "I didn't expect to receive anything but I received a reply from Master James William Hainsworth and he wanted to meet up with Tina.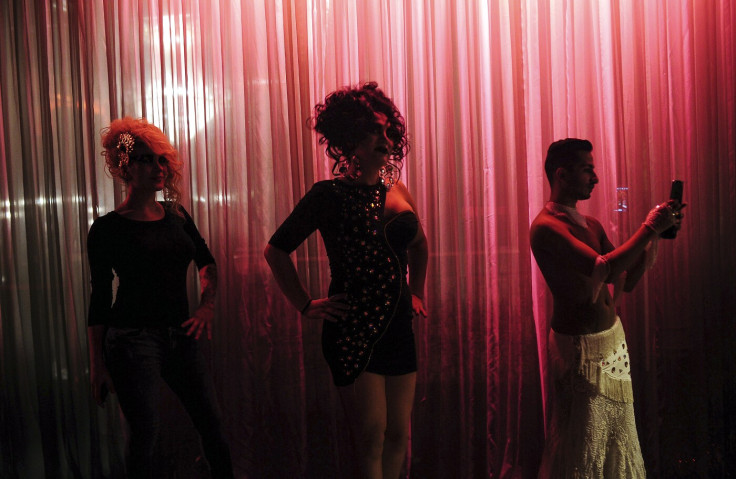 "I sent him pictures of me dressed up as a woman. This is a form of escapism for me and helps me to deal with stress.
"We exchanged texts for a meeting to take place but we didn't plan for him to come down on a specific day or anything, I didn't know he was going to come. I never agreed to that.
"At first things were amicable with him but I then received a number of messages from him telling me that he wanted to 'bury me'. They weren't threatening at first but they gradually got worse. I bought him a bottle of brandy by way of apology and tried to calm down the situation.
"But I receiving a ton of messages and voice mails, letters and parcels from him to me, some appeared at my work, and some were sent to my family."
Hainsworth, of Birstall, West Yorkshire, protested his innocence. He said: "She messaged me, she must be responsible for her actions.
"My accuser doesn't live in my world. If he lived in my world I would have to bury him. I would have kicked him up and down the fairway. I wanted to bury him - I wanted a war.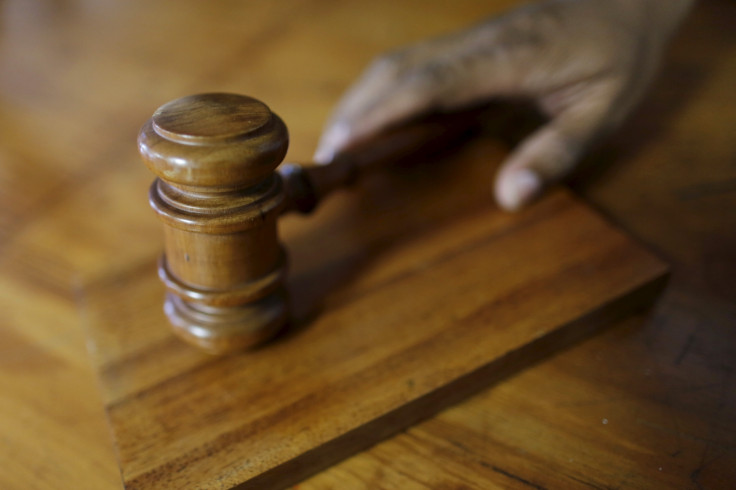 "For 32 years I was a professional golf caddie and my team won the Ryder Cup. This wasn't forced. Why didn't he want to meet me?
"A leopard can't change it's spots. If you order a taxi to Manchester Airport from Piccadilly, you have to get in that taxi. I wanted to tell him face to face that it didn't matter that he liked to dress up as woman, he needed to accept that.
"He was running and hiding. He couldn't face me. It's ridiculous. He doesn't live in my world. He is an intellectual educated man, but he can't face me."
Hainsworth was convicted of harassment. He will be sentenced next month and was granted bail on the condition that he does not contact Mr X or anyone at his workplace.