A Californian teenager accused of killing her little sister in a car crash that was live streamed on her mobile phone has defended her actions ahead of her manslaughter trial.
Obdulia Sanchez,18, was filming herself driving a car carrying her younger sister Jacqueline Sánchez Estrada, and another teenager Manuela Seja, both 14, when it flipped on 21 July.
Snapchat footage appears to show Obdulia continue filming next to her dead sister's body from outside the wreckage.
She has pleaded not guilty to drunken driving and vehicular manslaughter and is behind bars awaiting a 13 September preliminary hearing.
In a recent interview with KSEE-TV she downplayed the severity of filming oneself while driving, saying: "Everybody does it."
"We do it all the time — all the time," she added. "Trust me, it's like a reflex. Like I haven't crashed, you know? Why not? People take video of them in cars like all the time. And I'm only 18 – we're still young."
Sanchez admitted that her decision to continue filming after the crash was misjudged: "I didn't even know I looked like a monster – like I look like a freaking horrible monster. That was not my intention at all."
The graphic footage, which was saved and published online by other Snapchat users, appears to show Sanchez speaking to the camera in front of her sister's dead body.
In the video, she says: My sister is f**king dying. Look. I f**king love my sister to death. I don't give a f**k."
"This is the last thing I wanted to happen, OK? I don't f**ing care though, I'm going to hold it down. Rest in peace, sweetie. If you don't survive, I am so f**ing sorry," she adds.
According to a police report, neither backseat passenger was wearing a seatbelt and both were ejected from the vehicle as it flipped. Jacqueline suffered a fatal head injury while Manuela escaped with an injured leg.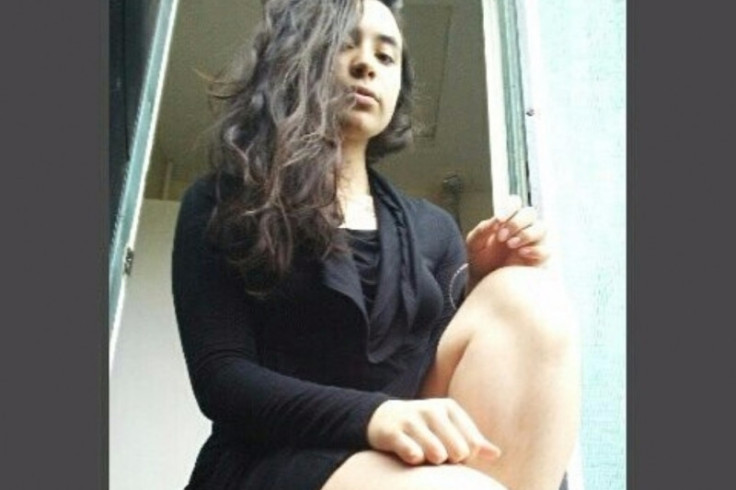 Remembering the crash, Sanchez said: "We were perfectly freaking fine. Then next thing I know, we started going left. We started going left, then I started to stop the car. Then we flipped over."
"That's when I just started freaking out. And then – I look in the back seat – and there's nobody in the back seat, and that's when I started freaking out. I knew she was dead. Because I took her pulse and she had no pulse," she added.
The girls were travelling to Stockton ahead of another Sanchez sisters' confirmation ceremony the next day. Shortly after the crash, Sanchez says the sister called to tell them their father wanted to know their whereabouts.
"I just started balling – crying. Like I didn't know what to tell my dad," Sanchez admitted.