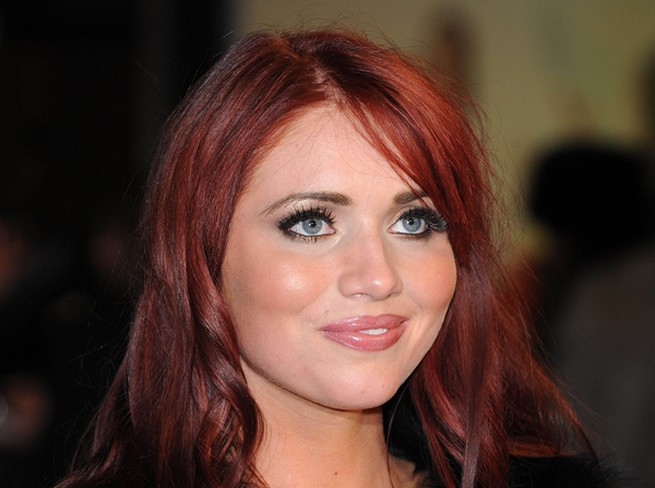 In true Essex girl fashion, Amy Childs stripped off and wore a £70 sequin and diamante bikini to promote her new TV show - just like Katie Price did last month.
At the same time, the 21-year-old beautician and reality TV star insisted that she is not Katie Price as her new show, It's All About Amy, debuted on Channel 5.
While Childs appeared to be brimming with confidence, her nerves got the better of her as the launch of the show approached and she Tweeted: "Press screening today of my new show #itsallaboutamy xx so nervous xx"
The Only Way Is Essex star's new show centres on the beauty salon that she launched last week, the Amy Childs Salon.
As soon as it aired, the show was promptly slammed by critics, with The Metro calling it "completely unforgivable".
Despite striking similarities between Childs and Price, the former claims she is nothing like the latter, aka Jordan.
"People say Kate and I are quite alike but we're going in totally different directions," she told the website OMG.
"She's into horse riding, I'm into table tennis. D'ya know what I mean?"
Childs is currently managed by Claire Powell, who helped make Price the celebrity she is today.
"When I said I was going to be managed by Claire, people said, 'You're going to be the next Katie Price,' but I'm not going be," she said.