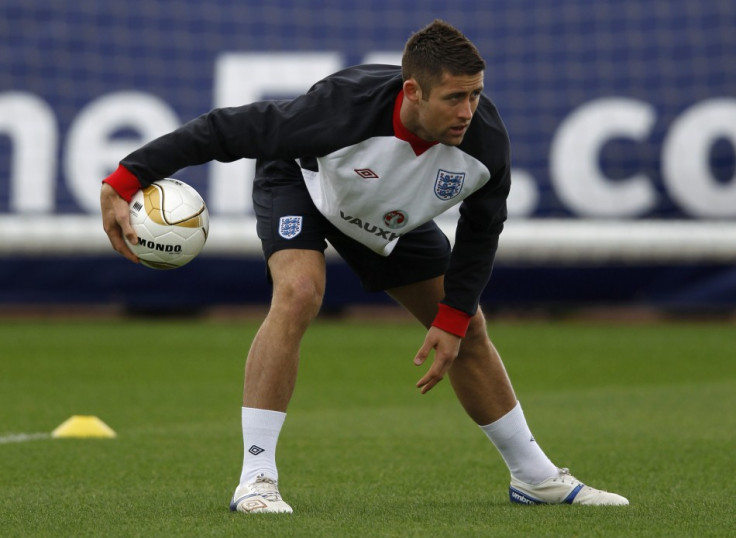 Bolton Wanderers manager Owen Coyle has revealed Chelsea have held tentative negotiations with Gary Cahill ahead of a possible move next month, but the Reebok Stadium chief has warned the Blues that nothing is sealed given rumoured interest from Liverpool and Tottenham Hotspur.
The England international was seemingly priced out of a move during the summer, when Arsenal, alongside their Premier League counterparts Tottenham, Liverpool and Chelsea were all rumoured to have made enquiries for the 26-year-old, only to be thwarted by Bolton's lofty valuation.
The player has since hinted he would like to be playing top level European football ahead of next summer's EURO 2012 and will not be signing a new deal at Bolton, with his current contract set to expire at the end of the season. Coyle suggests talks have been held with Chelsea, but perhaps in an effort to encourage the likes of Liverpool and Tottenham to follow suit, the 45-year-old claims "there's nothing signed and sealed".
Chelsea are set to lose Alex next month following the Brazilian's recently accepted transfer request, while injuries to Branislav Ivanovic and the inconsistency of David Luiz has appeared to force Andre Villas-Boas' hand. Arsene Wenger recently ruled himself out of the running while Tottenham Hotspur manager Harry Redknapp suggested he was very interested in the 6ft 2inch centre-half. Liverpool currently boast the best defensive record in the Premier League and Jamie Carragher cannot get into Kenny Dalglish's starting 11, yet the Anfield club remain a perpetually associated with former Villa youngster.
"There's nothing signed and sealed at the moment but it's fair to say there has been dialogue here and there," The Bolton boss said in regards to a player that has been coveted by some of the Premier League's elite club such as Chelsea, Liverpool and Tottenham Hotspur.
"I think it's fair to say there's interest in Gary and there will be and that doesn't surprise me. I know that Andre (Chelsea manager Villas-Boas) is an admirer of Gary because he's a terrific player so if there's business to be done it will be done in the right manner for the football club and for Gary.
While happy to acknowledge Chelsea had begun a possible transfer tussle that could yet involve Tottenham and perhaps less likely Liverpool, Coyle warned Cahill and his suitors that the Trotters' agenda will come first.
"I've got to be upfront and tell you as I always do but that's the situation, and Gary knows as well that there are two huge games before January 1st before anything could happen. I've said from day one, Gary Cahill could play for anybody. I think he has those qualities." Coyle told the London Evening Standard, as he championed the rumoured target of Spurs manager Harry Redknapp and a potentially financially viable option for Liverpool should Dalglish decide to bring in further cover the superb Martin Skrtel and Daniel Agger.
"What January will bring it will bring, but I think it's fair to say there is serious interest in Gary." Coyle added. But - and it's a big but -we have two huge games before January 1, and because of the lad Gary is, his focus will be doing to best for his team-mates who he has stood shoulder to shoulder with for years at Bolton Wanderers and trying to help them and the get points in these two games. Whatever January brings, so be it."
Coyle was responding to a statement posted on Bolton's official twitter page that confirmed Chelsea had stolen a march on Cahill's rumoured suitors Tottenham and Liverpool, by opening negotiations for the player.