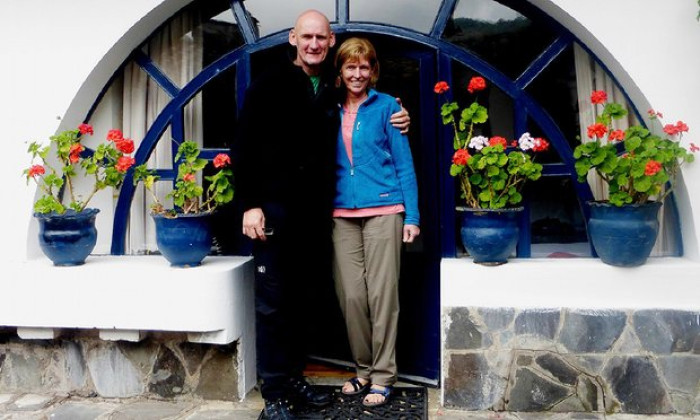 A Lancashire jury has heard claims that a spurned lover brutally murdered her ex-boyfriend's partner at her home in Lancashire simply in an act of revenge. Sadie Hartley, 60, was killed at her £450,000 home in the picturesque Lancashire village of Helmshore on 14 January 2016. Her body was discovered the next day.
Sadie's partner Ian Johnston, 57, who was out of the country at the time, had briefly dated 35-year-old Sarah Williams. She is accused of murdering Hartley with friend Katrina Walsh, 56, after plotting the crime for over a year and then going to Hartley's home when she knew the victim would be alone.
"What happened next is truly shocking," Prosecutor John McDermott told Preston Crown Court. "Sarah Williams stood on the doorstep. As soon as the door was opened we suggest she lunged at Sadie Hartley with of all things a stun gun — the sort of thing you might use legitimately to prod cattle. Then with what can only be described as almost demonic savagery, she attacked her with a knife.
"She stabbed and slashed at this unfortunate woman; blow after blow, causing appalling and fatal injuries," continued McDermott. "She left her victim in a pool of blood in the hallway; closed the door; walked back to the car she had used on her murderous mission and set off back to her home in Cheshire. It was a premeditated, planned assassination of an innocent woman."
The court heard that Walsh kept a detailed diary in which she described how they planned the alleged murder, placing tracking devices on Johnston's car to make sure he was out of the way, buying a cattle prod in Germany and conducting a "trial run" where they delivered flowers to Hartley the week before the attack. They are accused of purchasing the knife used in the attack in a Tesco store with clubcard points, the Mail reports. Many of the items were found in the possession of Walsh when arrested by Lancashire Police.
Williams and Walsh both from Chester deny murder. The trial continues.