Usain Bolt provided a timely reminder of his enduring speed and quality by emerging victorious in the men's 100m at the Sainsbury's Anniversary Games, while Mo Farah also secured a successful return to the track amid torrential downpours in Stratford.
Six-time Olympic gold medalist Bolt was only the 62nd fastest man in 2015 prior to day one of the London Diamond League meeting, leading many to speculate that rival Justin Gaitlin could emerge victorious from the duo's eagerly-anticipated clash in Beijing next month.
However, track and field's most celebrated icon successfully battled against a strong headwind to win his heat in a time of 9.87secs ahead of Michael Rodgers and Kim Collins.
Fellow Jamaican Kemar Bailey-Cole took the first heat in 10.02secs, but was no match for his illustrious compatriot in the final as Bolt recovered from a poor start to record another 9.87secs.
Rodgers came in second, just ahead of Bailey-Cole, while Britain's Chijindu Ujah ran a personal best 9.96secs to cross the line in fourth.
On his victory, Bolt told the BBC: "Overall, it was a good run. My start was really poor. My coach keeps telling to me relax. I want to run faster and it is getting there. The first race was very smooth and I was very happy with what I did. In the final, I got a bad start and it all went downhill from there.
"It is hard work and dedication. I just need to keep pushing myself. I feel pretty good. If I continue to work on my start, it will all be good. I really love this crowd and I enjoy competing here. One of my most favourite moments was the 200m in London in 2012."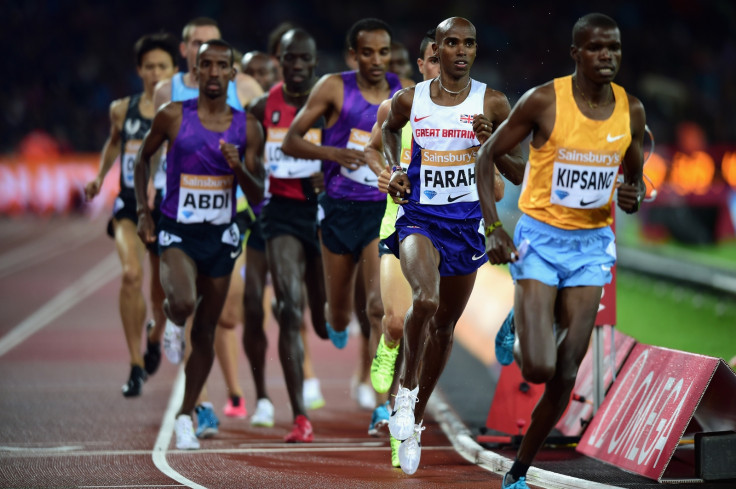 In the final event of the night, Farah, competing on home soil for the first time since doping allegations surrounding coach Alberto Salazar first surfaced in early June, received rapturous applause from the crowd as he eased to victory in his final race before the World Championships.
The double Olympic champion provided arguably the most enduring images of the 2012 Games in the same venue three years ago, and was at his best once again as he won the 3000m in 7:34.66 to beat Othmane El Goumri and Wilson Kipsang.
Also back at the scene of her greatest career achievement to date, Jessica Ennis-Hill ran an impressive season's best 12.79secs to take fifth in the women's 100m hurdles.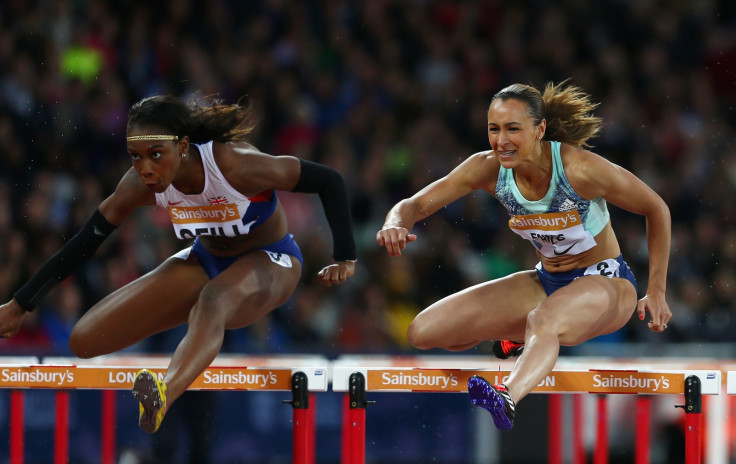 "I am made up, such an adrenaline rush to be back here," the Sheffield favourite, who will return to action against Katarina Johnson-Thompson tomorrow (25 July) in the 200m and long jump events, said after her first race of a busy weekend.
"I am finally finding my form at the right part of the season. It is incredible to be back here. I was thinking about how it would feel. You can't quite put into words until you step onto the track.The crowd are so loud."
American-born British athlete Tiffany Porter finished fourth, while Jasmin Stowers led the field in 12.47secs. Dawn Harper-Nelson and Brianna Rollins came second and third respectively.
Another reason for home excitement on a dreary night at the Olympic Park was the performance of young Zharnel Hughes.
The 20-year-old, originally from the British overseas territory of Anguilla but cleared to run for GB in June, registered a personal best and the third fastest 200m time in British history to claim an exciting success over Dedric Dukes and South Africa's Anaso Jobodwana.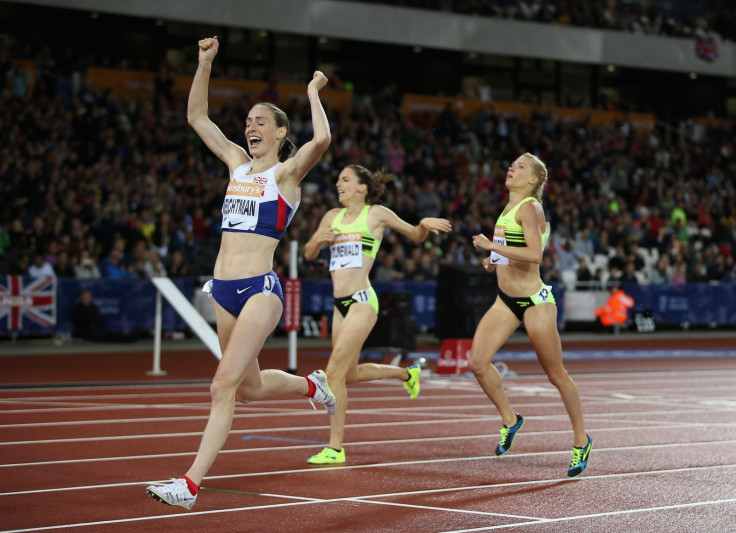 Laura Weightman also took victory in the women's 1500m, while there was a slender win for American Jason Richardson over Pascal Martinot-Lagarde and Ronnie Ash in the men's 110m hurdles final.