She is the woman who could save the life of the Islamic State hostages Kenji Goto and Muath al-Kaseasbeh.
But Sajida Mubarak Atrous al-Rishawi is not a negotiator. She is a bargaining chip.
Japanese national and journalist Goto was taken hostage by Islamic State while he was travelling through war-torn Syria trying to secure the freedom of another captive, Haruna Yukawa.
Goto was also taken hostage and Yukawa has since been murdered by beheading.
Now the Japanese, Jordanian and Islamic State militants are locked in negotiations to secure the release of Goto and al-Kaseasbeh, a Jordanian pilot captured when his plane was shot down.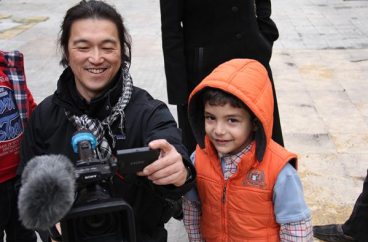 At first Islamic State, which is threatening to behead the two men like it has done with other hostages, demanded a $200m (£131m, €176m) ransom from the Japanese government for Goto's release.
The deadline passed after Japan refused to hand over any money.
Now, as a fresh deadline is set to pass, Islamic State is demanding the release of al-Rishawi from Jordanian prison, potentially in exchange for the two men. A deal may finally be struck.
So who is al-Rishawi?
She is a 49-year-old Iraqi and failed suicide bomber, imprisoned in Jordan as she appeals against the death sentence issued to her in 2006.
In 2005, al-Rishawi and three men, including her husband Ali Hussein Ali al-Shamari, travelled to Amman to carry out bomb attacks on several hotels in the Jordanian capital.
Not including the three successful bombers – al-Shamari, Rawad Jassem Mohammed Abed and Safaa Mohammed – 60 people were murdered and over 100 injured in the terror attack. There were children among the dead, some of who had been attending a wedding at one of the hotels.
But al-Rishawi's suicide vest did not detonate because she was missing a vital part of the explosive device. After fleeing the scene, the Jordanian authorities eventually captured her.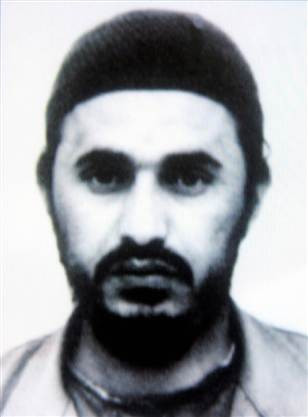 She was paraded on Jordanian television where she displayed the dud vest and confessed to her plans.
"My husband wore one belt and I another - he told me how to use it," she said.
"He took one corner and I took another. There was a wedding in the hotel. There were women and children.
"My husband executed the attack. I tried to detonate and it failed. I left. People started running and I started running with them."
It is thought that the Amman attack was planned by the Iraqi al-Qaeda leader Abu Musab al-Zarqawi, who was killed by US forces during the Iraq War in 2006.
Her brother is Mubarak Atrous al-Rishawi, a top aide to al-Zarqawi and himself killed by US forces in Fallujah, Iraq, through which she may have received the Amman bombings orders.