Aged 26, Saleh Abdeslam, was the subject of one of the largest manhunts in modern European history for his role in the terror attacks in Paris on 13 November 2015. Abdeslam was born on 15 September 1989 in Brussels, to Moroccan parents.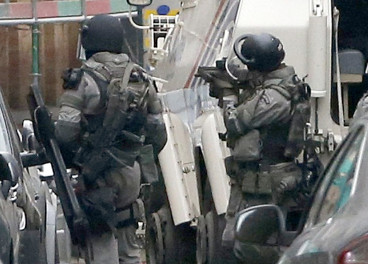 Between 2009 and 2011, he worked briefly as a mechanic for a Brussels transport company. There are differing reports on why he left his job; one was that he would seldom turn up to work, while his fiancee told the Flemish weekly Knack that he was sacked because of criminal acts that led to a one-month jail sentence.
She told the magazine: "My parents thought he should find a proper job before we could get married. I was getting fed up."

Describing Abdelhamid Abaaoud, who is thought to have planned the attacks, as one of Abdeslam's best friends, the unnamed woman says that it was under his influence that Salah changed. She said that Abdeslam became radicalised in 2014 after Abdelhamid travelled to Syria.
From December 2013, Abdeslam ran a bar with his brother Ibrahim in the western Brussels suburb of Molenbeek called Les Béguines. The establishment's clientele was mostly of North African origin.
Ibrahim's ex-wife told the Daily Mail that he spent most of the day smoking pot and sleeping. Ibrahim blew himself up at the Stade de France during the Paris attacks. France TV reported that authorities closed the bar because drugs were being used there and the brothers sold the premises six weeks before the Paris attacks.
Investigators believe that Saleh Abdeslam was the driver of the black Renault Clio that dropped off three suicide bombers near the Stade de France and they also believe he had worn a suicide belt found on a Paris street after the attacks. He had been on the run ever since.
A vehicle containing his fingerprints was found abandoned near the Bataclan theatre where concert-goers were massacred.
A few days after the attacks, video evidence showed him at a gas station near the Belgian border. Meanwhile in January, there were traces of explosives and Abdeslam's fingerprints found in a Brussels apartment.
Belgian federal prosecutors said that a raid on another Brussels apartment where one terror suspect was killed in a shootout on Tuesday 15 March yielded Abdeslam's fingerprints. Four officers were injured when French and Belgian police stormed the premises.