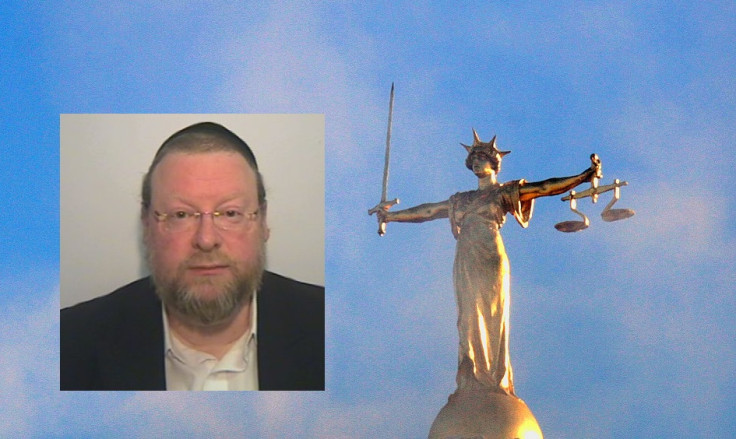 Prominent Orthodox Jew Todros Grynhaus has been jailed for sexually abusing girls as young as seven despite pleading that he lived his life by strict Jewish rules.
Grynhaus, 50, from Salford, was found guilty of four counts of indecent assault of a girl under the age of 16, two counts of indecent assault of a girl under the age of 14 and sexual assault following a trial at Manchester Crown Court.
He was today (Friday, 10 July) sentenced to 13 years and two months and ordered to sign the sex offenders register for life.
The son of influential London rabbi and Beth Din judge Dayan Dovid Grynhaus, Todros Grynhaus had dismissed the accusations as "pure fiction" and part of a "revenge plot".
But he was found guilty of sexually abusing a girl between 1996 and 2004 from when she was seven to the age of 15 in the Salford area. He was also guilty of sexually abusing another 15-year-old girl in the Salford area in 2004.
Flight to Jerusalem
Police launched an enquiry in November 2012 after information was disclosed to them regarding alleged crimes. Three months later, Grynhaus fled to Jerusalem using a false passport but was deported in September 2014 and arrested.
During his trial it emerged Grynhaus lived by a strict code of Jewish religious laws and that televisions and newspapers were banned in his home. The only secular literature permitted in the house was Enid Blyton novels and the internet was considered one of society's ills.
Defending Grynhaus, Rabbi Gershon Miller, of the Gateshead Orthodox community, told jurors that Mr Grynhaus there had been "demons running through him", reported the Jewish Chronicle, and that rabbinical figures wanted him to admit the charges.
But Grynhaus refused to admit the charges, despite "unprecedented" pressures from the Jewish community, which he said was run by rabbis.
Detective Sergeant Joanne Kay said: "Grynhaus had gained the trust of his victims before sexually assaulting and abusing them. He thought he could get away with his crime but thanks to their bravery in coming forward and supporting this investigation, we have been able to prosecute him."