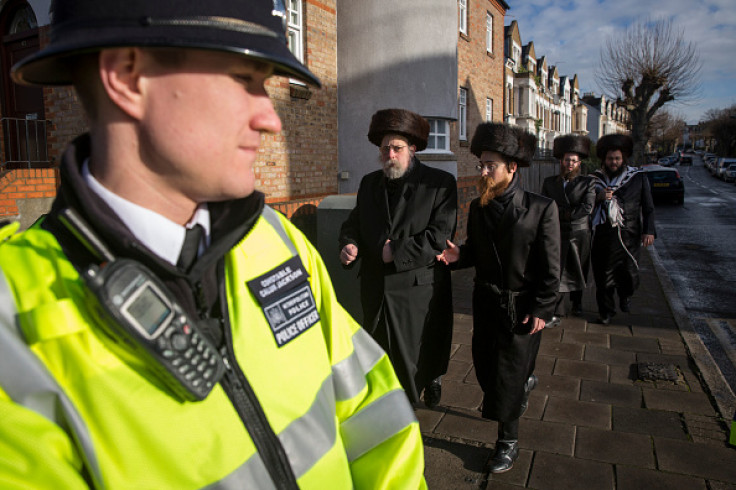 Jews across the UK suffered the most anti-Semitic abuse ever recorded in 2014 as violence in Israel and Gaza escalated.
A new report revealed the number of racist attacks on the Jewish community had more than doubled to 1,168 in 2014.
The figure was a record high in the UK, according to Community Security Trust (CST), which has monitored attacks on Jews since 1984.
More than half of the incidents were reactions to the conflict in Israel and Gaza, which escalated during 2014 as each side accused the other of aggression.
The largest spike was in London, where the number of incidents rose by 137% to 583. Greater Manchester saw 309, a 79% increase.
Responding to the report, the Metropolitan Police Service said there were a number of reasons for the hike in the capital including, "a growing willingness of victims to report hate crime, an improved awareness of MPS staff in identifying these offences; and work with partners to support victims.
"World events can also contribute to a rise in hate crime, as can high profile Jewish events in the UK."
The report detailed shocking details on anti-Semitic attacks across the country, including a victim being beaten with a baseball bat in London, a Scottish boy who sprayed deodorant onto a Jewish girl in his school while saying, "Gas the Jews", and Jewish car owners having swastikas etched into their vehicles in Hertfordshire.
David Delew, chief executive of the trust, said the increase showed anti-Semitism had "erupted into race hate abuse, threats and attacks".