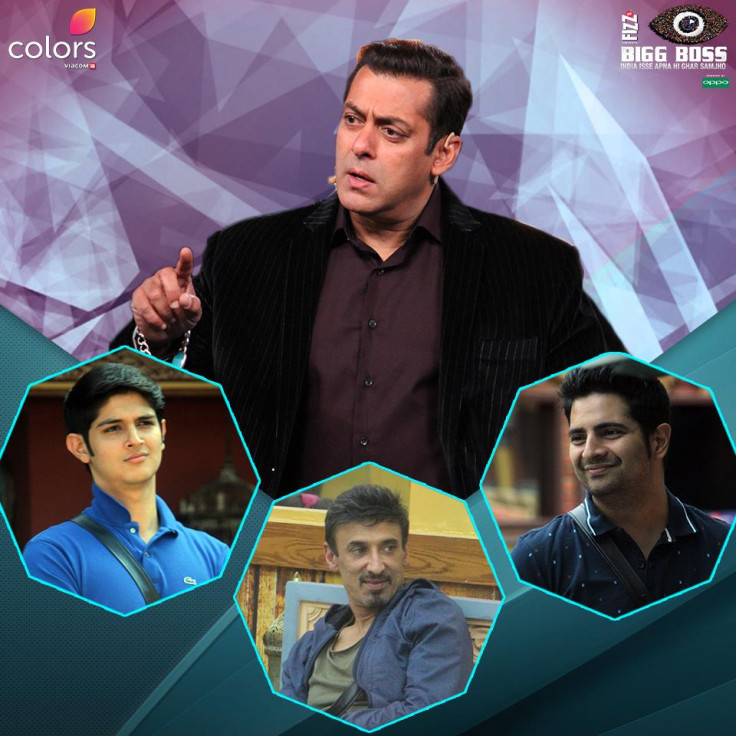 Indian reality show Bigg Boss 10 will return with Salman Khan this week with the eviction special episode. Rahul Dev, Mona Lisa, Lokesh Sharma and Karan Mehra are nominated but according to the latest revelations by the show's official Twitter page, two nominated contestants will be shown the door by the Bollywood superstar.
The show will air at 9pm IST on Colors network on Saturday (29 October) and Sunday (30 October). Click here to watch it live online. You can also watch the entire episode on the network's YouTube channel by clicking here.
Rumours suggest that Karan Mehra, the highly popular television actor, will be evicted by Khan. The controversial reality show has been struggling for viewership ratings for not having interesting contestants. And, Mehra has been subjected to criticism for being a 'boring' housemate by fans.
In the previous weekend special episode, the Sultan actor warned Mehra to regain his rhythm in the house and get actively involved in the house. However, he continued his 'safe play' even though his fellow contestants have had a huge fight over the luxury task.
However, it is unclear whether the rumours of Karan's eviction are true or not. A poll conducted by Bigg Boss reveals that fans want Lokesh and Karan to be out of the house.
In a major twist this week, Bigg Boss snatched all the essentials from the contestants, including their clothes and Rohan Mehra was selected as the captain of the house. His captaincy has now brought chaos to the otherwise dull house.
The actor had a huge fight with Lokesh and her two friends during the daily tasks. Commoners Manu and Manveer refused to abide by the captain's rules and as a result, they were jailed as a punishment. Lokesh decided to disobey the captain and refused to complete her household duties, which led to the captain punishing her.
Manu and Manveer fought Rohan's decision exchanged barbs with the captain. It remains to be seen how Salman will react to the fight and what will be his view about Rohan as the captain of the house.