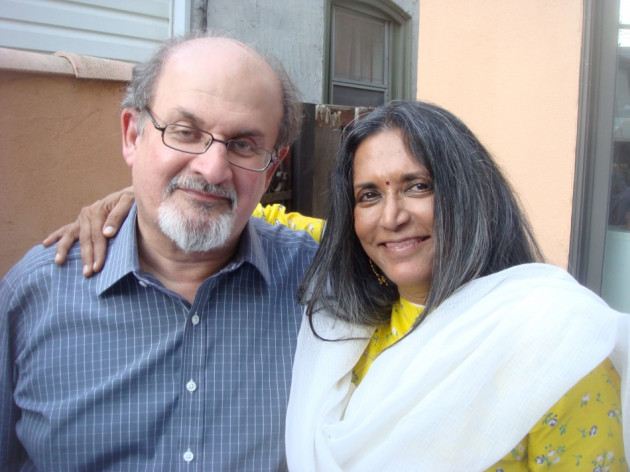 A film based on the best-selling novel of British-Indian writer Salman Rushdie - Midnight's Children - could finally see the light of day in Rushdie's home country. The distributors, PVR Pictures, are considering a December release, either in the first or second week, according to comments made by chief executive Kamal Gianchandani in The Times of India.
Midnight's Children, the movie, will release in other countries, on 2 November and has been directed by another Indian-born personality - Deepa Mehta. The cast of Midnight's Children, the movie, features mostly actors and actresses from Bollywood, and the screenplay has reportedly stayed as true to the novel as possible. Midnight's Children is a Booker Prize-winning novel portraying India's transition from British rule to independence.
The heart of Midnight's Children is about two children born on the stroke of midnight on the day of India's independence from Great Britain on 15 August, 1947, and how their lives eventually become linked to their country's journey through the twentieth century.

Struggle for Distributors
Midnight's Children, the movie, which was shown at the Toronto International Film Festival (TIFF) last month, has struggled to find distributors in India because of its obvious link to the author, who has remained a controversial figure in the country since 1988.
Rushdie's fourth novel - The Satanic Verses - was released later that year and the book sparked a series of violent protests from Muslim communities in several countries, including India, where the book was banned, and led to death threats against Rushdie. A fatwā was issued against Rushdie in February, 1989, by Ayatollah Ruhollah Khomeini of Iran, calling for his execution.
The Satanic Verses is a novel partly inspired by the life of Islam's prophet Muhammad.
Innocence of Muslims
Last month, an Iranian ayatollah increased the bounty on Rushdie's head, in the wake of protests agains an anti-Islamic video - Innocence of Muslims. Ayatollah Hassan Sanei insisted the film would not have been made at all, if Rushdie had been killed in 1989. For the record, the execution order on Rushdie was "officially" lifted by former Iranian president Mohammad Khatami in 1998.
Over the years, the intensity and scale of anti-Rushdie sentiments often persuaded film distributors to ignore Midnight's Children, the movie, for fear anything connected with the 65 year old author may irk the Muslim community in India. This is despite the fact the film and the book have nothing to do with The Satanic Verses. The fact Rushdie is a co-producer for Midnight's Children, the movie, and has also lent his voice to the story left little chance the film would be easily picked up in India.
Meanwhile, according to the TIFF, to avoid similar issues, Mehta chose to film the movie in secrecy in Sri Lanka, which also turned out to be the best possible place to recreate the India of the past century.