Saman Naseem death sentence: Fears growing that Iran has hanged Kurdish prisoner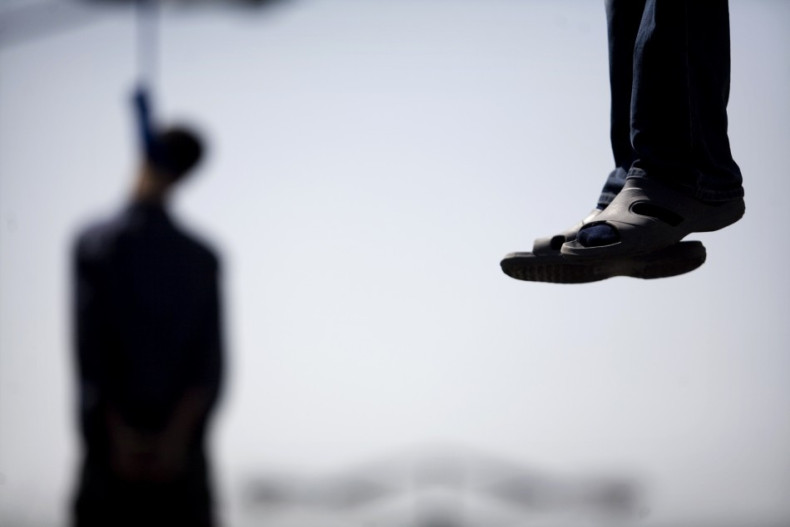 Fears are growing that Iranian authorities might have hanged Kurdish juvenile offender Saman Naseem, who was sentenced to death after being charged with "enmity against God" and "corruption on earth".
Naseem, now 22, was sentenced to death at the age of 17 after being arrested following a gun battle in Sardasht between the Revolutionary Guards and Kurdish militant organisation PJAK, of which he is believed to be a member.
The execution was set to take place on Thursday (19 February). Rights groups suggested that Naseem was not executed, but warned nobody knew his whereabouts after he had been transferred from the Orumiyeh prison ward shortly before the execution date.
Mahmood Amiry-Moghaddam, spokesperson for NGO Iran Human Rights (IHR), which is investigating the case, fears Naseem could have been executed.
Moghaddam cited the website "Campaign In Defense of Civil & political Prisoners", which reported that Naseem has been executed in the presence of the Prosecutor of Urmia Revolution Court.
"Saman's family is suffering, they are not given a proper answer about what has happened to Saman and the little information they have received is about collecting Saman's belongings from the prison, which is a bad sign," Moghaddam told IBTimes UK.
"Once again, I urge the international community, especially the countries with diplomatic ties with Iran, to put pressure on the Iranian authorities, who must give a clear answer on what happened to Saman.
"If they have executed Saman, strong international reactions must be expected."
Amnesty International, which is campaigning to free Naseem, explained that his death sentence is in breach of both domestic and international law because he was only 17 when he was arrested.
Iran has ratified treaties that oblige the country to refrain from the death penalty for individuals under the age of 18.
IHR explained that Iran allows capital punishment for juveniles in case of qesas (retribution-in-kind) and hodoud (offences and punishments for which there are fixed penalties under Islamic law).
However, article 91 of the Islamic Penal Code excludes the death penalty if the juvenile offender did not understand the nature of the crime or its consequences, or if there are doubts about their mental capacity.