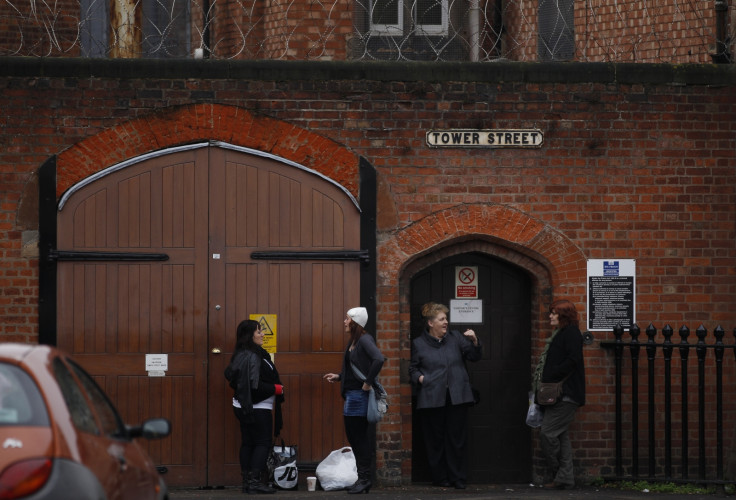 The anti-suicide charity, Samaritans, has urged the government to take action against the rising cases of suicide in the jails of England and Wales. There has been a 20% rise in self-inflicted deaths in the past twelve months, which is believed to be the highest level in eight years. The organisation has blamed the shortage of staff for the crisis.
"We are concerned about the impact of the problem of low staffing levels in prisons. We believe that this problem has contributed to the rising suicide rates among prisoners and needs to be addressed," Ruth Sutherland, chief executive of the Samaritans, was quoted as saying by the Guardian.
According to the charity report, self-harm cases rose by 27% in the past year to June 2016 and the number of prison staffs fell by 25% over the last six years.
The charity's volunteers, who regularly visit prisons to train prison listeners to provide emotional support to inmates who are struggling to survive, has claimed the self-inflicted death rate in jail is estimated to be between seven and 12 times that of the general population and it costs the taxpayer potentially £160m-£300m a year. It also said that in the 12 months to June 2016, at least 105 prisoners have committed suicide.
"A shortage of prison staff leads to prisoners spending longer locked in their cells reduces access to work or education which helps with rehabilitation, living conditions are poorer and it is more difficult to access healthcare. Prisoners also struggle to contact friends and family under these circumstances.
"Staff-prisoner relationships are vital for ensuring prisoner safety and preventing prison suicides, and these relationships cannot be built when staffs are so badly under resourced. The rapidly rising rates of suicide, which is at its highest in eight years since 2007, show that conditions in our prisons need improving," Sutherland said.
The Samaritans is celebrating its prison listener scheme's 25th anniversary in 2016 that was first started in Swansea jail in 1991.
The charity says that the initial days in jail are very tough and the most number of suicides happen in those early times.
Meanwhile, the House of Commons Justice Select Committee has also called for government action in the wake of increasing suicide and self-harm cases in jails.
---
The Samaritans provides a free support service for those who need to talk to someone in the UK and Republic of Ireland. It can be contacted via Samaritans.org or by calling 116 123 (UK) or 116 123 (ROI), 24 hours a day, 365 days a year.