Samsung could be eyeing up 'holographic' AR headset with Magic Leap
Comments attributed to Samsung executive suggest Gear VR 3 will build on HoloLens and Google Tango.
Samsung may be considering a partnership with Magic Leap for a new augmented reality headset allowing wearers to interact with virtual elements in the physical word. According to Wareablezone, the company plans to further the holographic technology developed by Magic Leap as well as the Microsoft HoloLens, resulting in something Samsung Electronics VP Sung-Hoon Hong referred to as "touchable".
Speaking at the Virtual Reality Summit in San Diego on 15 December, Sung-Hoon let slip the existence of two Samsung-made virtual reality headsets, including the Gear VR 2 and Gear VR 3. While little details were offered about the Gear VR 2, other than it would be revealed soon, the Samsung executive appears to have divulged some interesting tidbits about its successor.
Apparently, Samsung is building an "enhanced" rendering engine that would enable the Gear VR 3 to project interactive holographic elements into the physical world, similar to the technology developed by Microsoft HoloLens and Google Tango. By way of example, Sung-Hoon said it would be like playing Pokémon Go and finding a Pokémon hiding in a tree, and players having to move the leaves in order to reach it.
The technology is apparently so realistic that it looks "touchable". Interestingly, Sung-Hoon is said to have floated the idea of teaming up with Magic Leap, the hush-hush augmented reality start-up recently challenged by a damaging report suggesting the company had oversold its technical capabilities.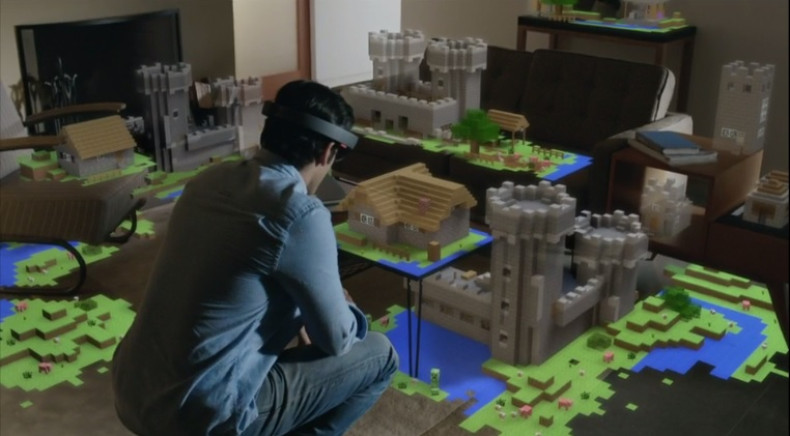 Despite this, and the fact the start-up has lost top executives in recent months, Sung-Moon suggested there was "a possibility to partner" with Magic Leap, adding that augmented reality is more appealing to Samsung's long-time business goals.
Unfortunately, it seems the company is keen to keep everything under wraps until further notice. A Samsung spokesperson told IBTimes UK: "We have nothing further to add to Dr. Sung-Hoon Hong's comments at this stage."