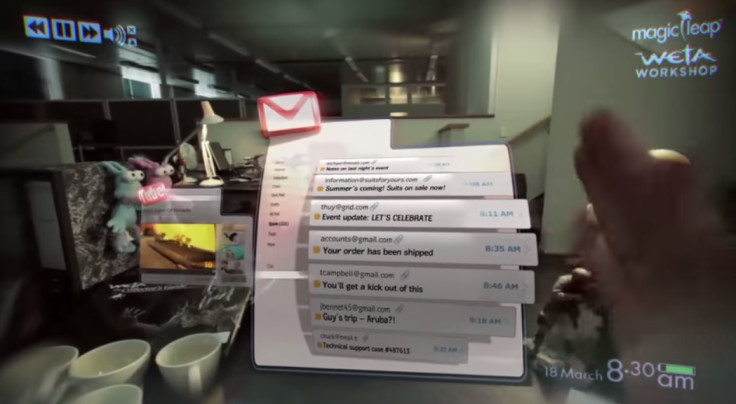 Magic Leap has lost another high-level staff member in the wake of a damaging report that threw many of the company's claims into doubt. Vice-president of PR Andy Fouche has left the mixed reality firm for a start-up headed by Andy Rubin, the founder of the Android smartphone platform.
Fouche's departure follows that of former chief marketing officer Brian Wallace, who left Magic Leap in November. The exit comes a week after a devastating article by The Information revealed a gaping disparity between the technology Magic Leap claimed to be creating and that of which it had produced.
In a statement to Recode, Magic Leap said, "Andy Fouche will no longer serve as VP of Public Relations for Magic Leap, Inc. As we sprint full steam ahead toward the launch of Magic Leap One, we are excited to have Brenda Freeman on board as our Chief Marketing Officer.
"We are creatively aligned, she has already brought fresh energy, excitement, unbounded joy and opportunity to those who choose to play on our team."
The company's new CMO Brenda Freeman has previously worked for National Geographic, DreamWorks Animation, Viacom and Turner Broadcasting.
Freeman said, in a statement: "Magic Leap is creating technology that will profoundly enhance the way we interact with each other in the world. It's a seminal moment in our history and I am super excited to lead the marketing efforts on this journey alongside a team of talented, creative visionaries."
A report from The Information's Reed Albergotti last week suggested the start-up's highly secretive mixed reality technology – which blends a mixture of augmented and virtual reality with real-world, physical elements – was miles behind that produced by rivals like Microsoft's HoloLens. It also said the company was struggling to shrink its technology down into something that could be considered consumer-ready.
It revealed that videos the company had published, appearing to show product demos of its tech, had in fact been created by visual effects studios. Magic Leap employees were reported to have expressed concerns to Albergotti that the videos were misleading.
The day after The Information's report, Magic Leap CEO Rony Abovitz published a statement on the company's website that, while not addressing the article directly, sought to reassure investors who have poured some $1.4bn into the start-up that new developments were underway. In a series of Twitter posts, Abovitz suggested the prototype mixed reality headset seen by Albergotti was an earlier design and did not represent the latest iteration.
At the time, Magic Leap declined to respond to request for comment from IBTimes UK.