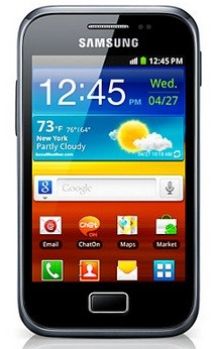 Ever since the AROMA installer was initially released, users began using it for several things such as installing apps after flash, flashing modems and more. Now, Samsung Galaxy Ace Plus users can use the mod pack which installs using the AROMA installer.
XDA senior member known as lokeshsaini94 has released ATOMODS, a huge mod pack for the Galaxy Ace Plus which brings a plethora of tweaks and mods.
"ATOMODS is an aroma-installer based script that will allow you to choose between tons of tweaks, mods, apps, cwm recovery, kernel and other features to add to your current ROM," claims lokeshsaini94 in a post on the XDA Developers' forum.
Check out the mods, apps and tweaks below:
Mods:
Install xcloud and bravia engine
Install adrenaline boost script
Install gapps
15 Toggle Mod
Apps:
Install Touchwiz 4.5 launcher
Install Holo launcher
Install Go launcher
Install Mihome launcher
Install Holo launcher (tw5 themed)
Tweaks:
Flash Velocity Tweaks
Flash Thunder Bolt script
Flash Geeky engine
Flash Slaidy boot script
Flash any of CronMod-A2SD/D2EXT/INT2EXT scripts
Install ATOMODS on Galaxy Ace Plus:
Download the zip package and copy it the SD card
Boot the device into CWM recovery
Make a Nandroid backup of the existing ROM
Wipe cache and dalvik cache in recovery
Flash ATOMODS in recovery
An interface will pop up, you have to follow the onscreen instructions
Choose install now
Samsung Galaxy Ace Plus, announced in January, is powered by a Qualcomm MSM7227A Snapdragon processor clocked at 1GHz Cortex-A5. It is paired with an Adreno 200 graphics processing unit. It sports TFT capacitive touchscren with a resolution of 480 x 320 pixels and packs TouchWiz user interface. It comes with a microSD card slot with an additional space of 32GB.
[Information Courtesy: XDA Developers' Forum]