Samsung seems to be prepping an Android-based point-and-shoot 16-megapixel camera. Folks at GSMArena have received information from their tipster who claims the Korean giant is working on a Galaxy S3-based point-and-shoot camera. The convergence device apparently called as Samsung Galaxy S is said to feature a 4.8in Super AMOLED screen and is expected to run on Android 4.0 (Ice Cream Sandwich) operating system.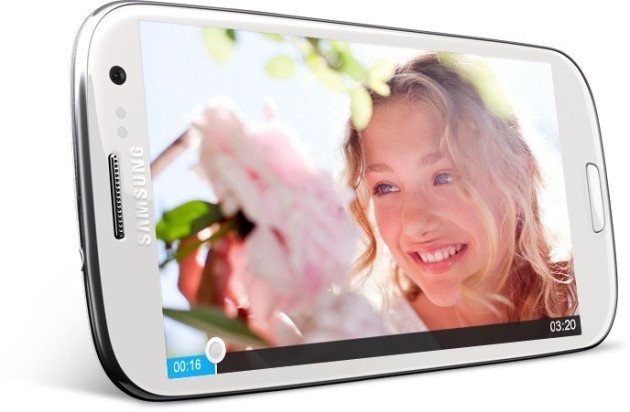 As of now, there is no information about the chipset. The device will lack physical buttons on the rear. It is said to be 1.5 to 2 times thicker than the Galaxy S3. It will also feature a 16-megapixel sensor alongside a pop-out Xenon flash and a curved right side to help with the ergonomics.
The Galaxy S camera is said to bump up in Wi-Fi and 3G + Wi-Fi versions. GSMArena's tipster claims that the camera could be unveiled at the IFA, alongside the Galaxy Note 2. The site notes that the Korean giant has a tendency to unveil its "experimental" gadgets at IFA. It announced the Galaxy Tab at IFA 2010, while Galaxy Tab 7.7 was launched at IFA 2011. Until there is an official word from the company about its unannounced camera, readers are advised to take it with a pinch of salt.
Samsung's unannounced device will not be the first Android-based camera. Nikon recently announced its Android-based Coolpix S800c point-and-shoot camera that features a 16 megapixel Backside Illuminated (BSI) CMOS sensor, 10x Nikkor zoom lens, Nikon Expeed C2 processing engine and full HD 1080p HD video recording with stereo sound. It features GPS that allows users to record the information about the shooting location on stills as well as movies.
In terms of display, it comes with a 3.5in OLED touchscreen and runs on Android 2.3 (Gingerbread) operating system. The device will arrive in September 2012 priced at $349.95 (£221.33). It will come in both and black and white.