Samsung Galaxy GT-B9150 Spotted with Exynos 5 Dual-Core Processor
Samsung's next Galaxy device carries a model number of GT-B9150 which is expected to be the next Galaxy Tab.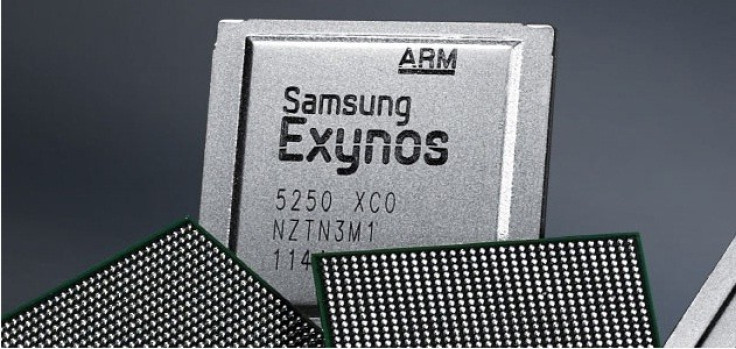 Samsung followed the Galaxy S3 smartphone with the second generation Galaxy Note at the IFA trade show in Berlin. At the same show, the South Koreans introduced the world's first Windows 8 smartphone and more recently, they also unveiled the Galaxy S3 Mini, which is expected in the UK on 8 November.
The mobile giants are not done, though, and reports now suggest they are readying yet another Galaxy device - the GT-B9150. Information revealed by GLBenchmark suggests a device running Android 4.1.1 (Jelly Bean based on JRO03R), with an HD display (1280 x 720 pixels reduced to 1280 x 672 after an on-screen keyboard) and Wi-Fi. Information from other sources add an Exynos 5250 1.7GHz dual-core chip to the mix. The Exynos 5250 chip had been expected to power the Galaxy Note 2, but has still be put into active duty.
Samsung claims the 1.7GHz Exynos 5250 will be the world's first ARM Cortex A-15 CPU. The chip was designed using the 32nm High-K Metal Gate (HKMG) process and is expected to deliver twice the performance of the Cortex A9 dual-core and consume 30 percent less power than the 45nm-based Exynos 4.
The interesting bit now is to decide whether this new Galaxy is a tablet or a smartphone. Earlier notes by Android and Me indicate Samsung had two versions of the chip - 1.7GHz for smartphones and 2.0GHz for tablets - and was expected to introduce a new Galaxy Tab with a clock speed of 2 GHz. Judging by that note then, this new Galaxy is a smartphone.
However, a report by Android Soul seems to think this will be a tablet. The article points to the resolution of the unknown device, to the probability Samsung will not use so powerful a chip inside a QWERTY device and finally to rumours of a Google Nexus 10 - rumoured display of 2560 x 1600 pixels - with the Exynos 5250 unit. However, there is really no clear way of arriving at any such result without more information, which, at this point, we do not have.
© Copyright IBTimes 2023. All rights reserved.