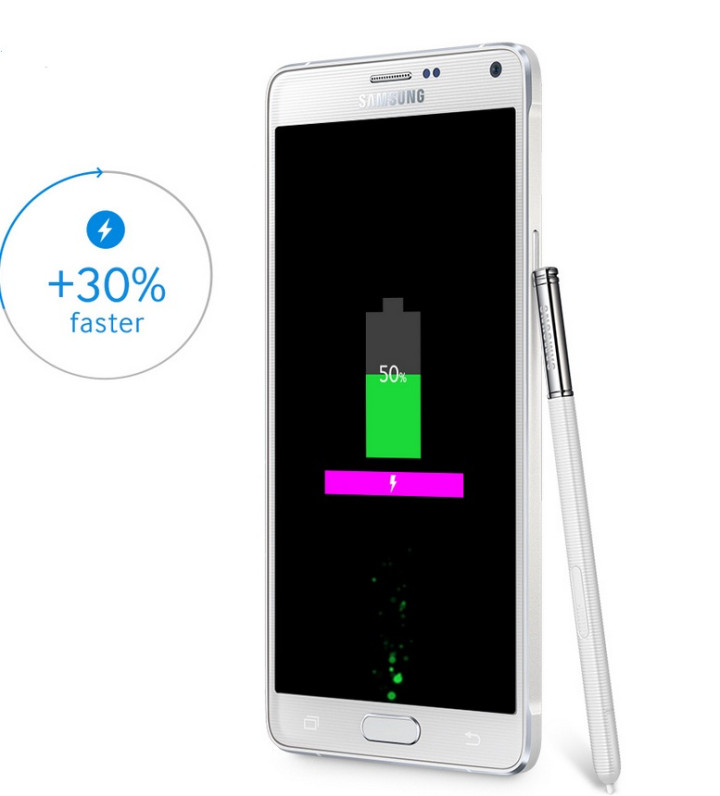 Powered with a 3,220mAh battery, the new Galaxy Note 4 stores just about 20mAh more power than its predecessor. But it is quite surprising to see that the Note 4 blew the previous Note up, in the battery tests.
GSMArena has recently completed the battery tests measuring different parameters of the Note 4 against a number of high-end rival smartphones. Let's directly jump to the test results to know how the Note 4 performed.
The Galaxy Note 4 and Nokia's Lumia 1520 finished the talk time battery test neck and neck, with the second best score in the list, at 28:34 hours, while Ascend Mate2 4G was the runaway winner delivering the longest talk time. The iPhone 6 Plus, which is one of the major phablet rivals, was almost five hours behind the Note 4.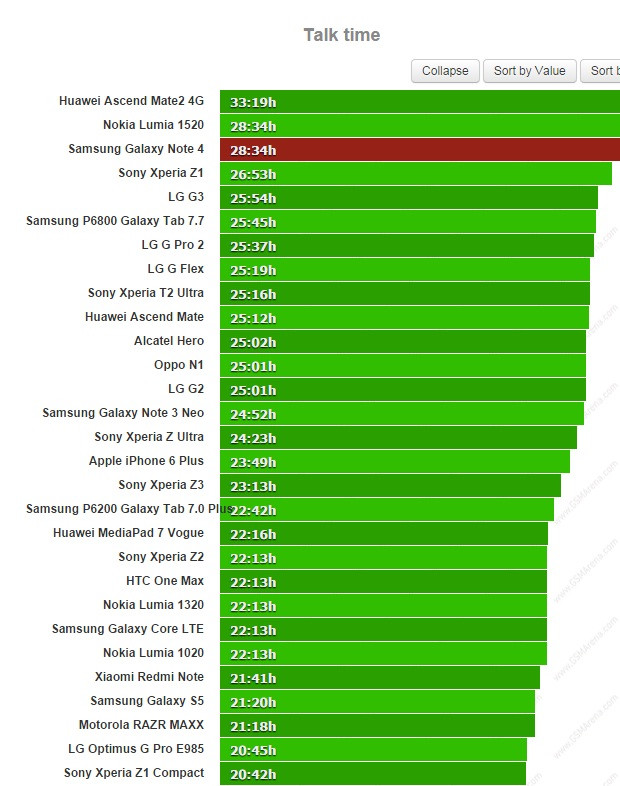 In web browsing, the fourth generation Galaxy Note again offered an impressive score, although it was not the winner in the test. It managed internet use of close to 11 hours and was far ahead of its predecessor and the iPhone 6 Plus.
However, this still is a good score for a smartphone with a 5.7in bright Super AMOLED high resolution screen especially when compared to the 5.5in QHD screen of the LG G3, which just managed web browsing of up to six hours and 40 minutes.
The video playback test also went great for the Note 4 which achieved equally remarkable scores, with due credits to the Snapdragon 805 chip and its ability to run videos of up to 4K resolution. The scores put the Galaxy Note 4 in the third position with video playback for more than 17 hours. The iPhone 6 Plus, in the same test, stayed up to a little more than 11 hours, whereas the Note 3 stayed up to 13 hours and 32 minutes.
Combining all these scores, the Note 4 offers a great stand-by time and an endurance rating of 87 hours, which is more than three days on average battery usage.