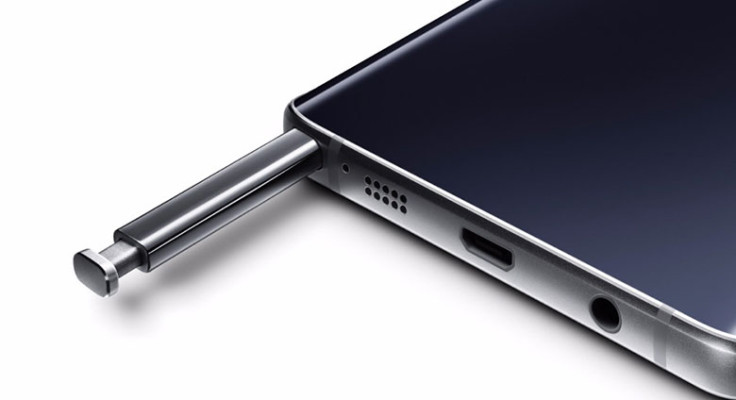 The next flagship from Korean giant Samsung may indeed be called Galaxy Note 7 rather than Galaxy Note 6 according to a credible leak from China. Apart from that, another leak has suggested that the device will not come with Android N build as earlier thought but with the latest Android 6.0.1 Marshmallow OS version.
Last week we had reported that the Note 6 may be renamed the Note 7 in order to sync well with the S series that has the S7 and S7 Edge in the market currently. A teaser posted on Chinese social media site Weibo showing the number 7 now lends more credibility to this rumour. Additionally, Bloomberg also mentions in a report that the next Note phone from the company will be called the Note 7.
A Hungarian website has released screenshots of a document that shows the Note 7 under testing with the Android 6.0.1 Marshmallow version, suggesting the device will not be carrying the Android N preview build. The image shows that the model SM-N930A may be AT&T's version of the next Note as the Note 5 had the model number SM-N920A.
While we have reported the Android N rumour before, it is uncertain if a non-Google phone will get the OS pre-installed even before the actual OS is released. The Android N preview build version was unveiled at the Google I/O 2016 but the fully functional tested version will only be seeded later with a Nexus phone tipped to get the first roll out.
The timeline for the release date of the Note 7 also makes it doubtful that the Android N build will feature on the device. As per credible sources, the Galaxy Note 7 will be released sometime in the first week of August, while it is not clear when Google will release the Android N — going by the previous year's unveiling of the Android OS, it could be launched sometime between September to November. Besides, according to Google, the final testing phase for the OS will conclude only in July, which makes it a little difficult to release the OS publicly in August and in time for it to come pre-installed with the Note 7.
As for the device's other specifications, tipsters have so far claimed that the phone will have a 5.8in QHD display powered by a Snapdragon 820 SoC running on 6GB of RAM. Recent reports also claimed that the design of the phone will be like the Galaxy S7 Edge, which has a curved dual-edge screen. The Note 7 may also get an iris scanner on board.