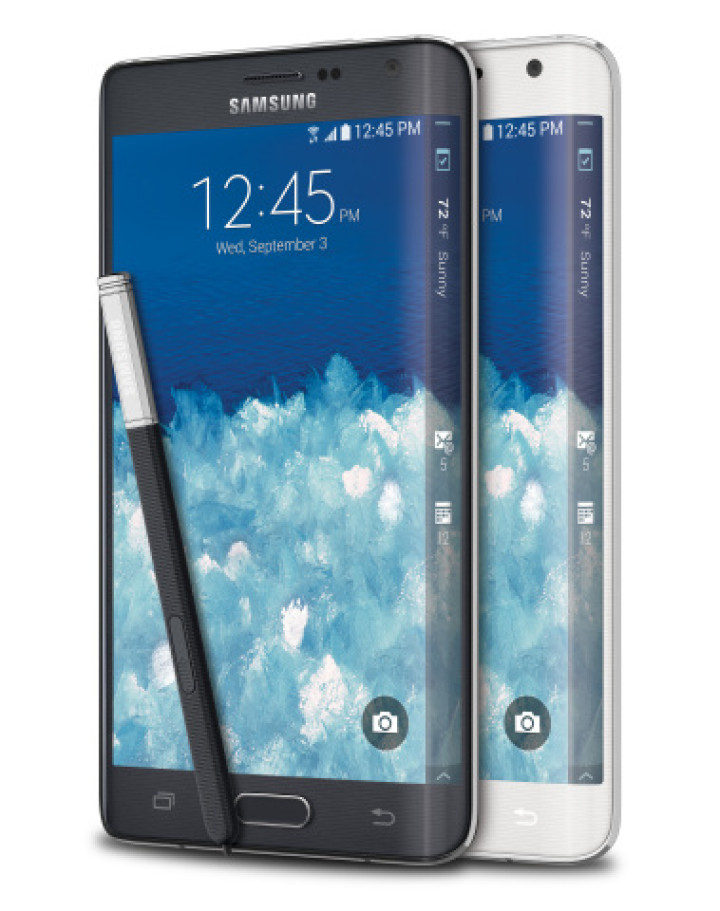 After launching its much hyped about large-screen Galaxy Note 4 in the US, Samsung has now announced the official release date of its newest large-screen 'curved' smartphone, the Galaxy Note Edge in the country.
According to an official news release, prospective buyers of Samsung Galaxy Note Edge can check out retail stores within US, starting 14 November.
Starting 14 November, major wireless carriers are expected to stock in sufficient Galaxy Note Edge units. You can check out AT&T, Verizon, T-Mobile, Sprint and US Cellular, and you can even expect these carriers to offer the high-end Note Edge at reduced prices with 'customised contract plans'.
Also, do remember to check out Samsung's own retail stores (both online and offline) and Best Buy, in addition to wireless carriers.
Currently, the Samsung Galaxy Note Edge will be offered in Charcoal Black and Forest White colour schemes.
Undoubtedly, the USP of Samsung's Galaxy Note Edge is, its 'Curved Display' that measures 5.6 inches and incorporates a quad HD Super AMOLED touchscreen.
Key hardware aspects and features of Samsung's high-end Galaxy Note Edge
5.6in Quad HD Super AMOLED touch screen
Android 4.4.4 KitKat operating system; out of the box
2.7GHz quad-core processor
16MP Auto Focus rear camera, and a 3.7MP front snapper
3 GB RAM
32 GB internal storage
MicroSD card slot for expansion up to 128GB
Bluetooth 4.1, NFC, Wi-Fi and USB 2.0 connectivity
3,000 mAh Li-Ion battery
S-Pen optimised features:
Air Command
Action Memo
Screen Write
Image Clip
Smart Select
S Note
Photo Note
Direct pen Input
Additional features:
S Health 3.5
Dynamic Lock Screen
Multi Window
Ultra Power Saving Mode

Edge Screen - Revolving Interaction, Side Controls (Camera, Video, S Note),
Ticker board, Express me, Quick Tools, Night Clock, etc
Apart from being launched in the US, the Samsung Galaxy Note Edge will also get a global release. So, you can grab the device in your country, without having to wait for geographically different flagship Samsung Galaxy smartphones.
Pricing
AT&T has announced that the large-screen Galaxy Note Edge will be displayed across its select retail outlets starting 7 November (with retail sales starting 14 November) and the wireless carrier has put a price tag of $400 (£250) with a two-year contract.
You can also purchase the smartphone on instalment plan, at $0 down payment, and $39.42 (£25) per month with the AT&T Next 18, and at $47.30 (£28) per month with the AT&T Next 12 plan.
You can purchase an unlocked Galaxy note Edge from AT&T at $945.99 (£591).
Sprint is offering the Galaxy Note Edge under its Sprint $60 Unlimited Plan.
With the Sprint $60 Unlimited Plan, consumers can talk, text and use data, for $60 (£38).
Samsung Galaxy Note Edge is also available on Best Buy, for a staggering price of $1,160 (£725).