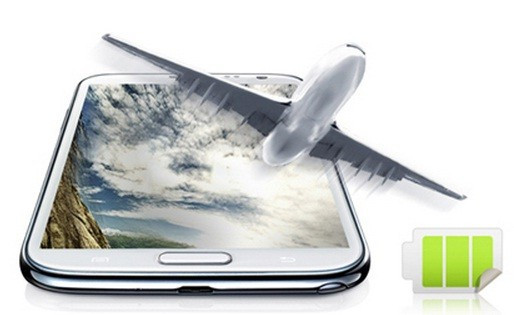 The Samsung Galaxy Note 2 uses a huge battery compared to its predecessor at 3100mAh. The product page of the Note 2 does not detail the endurance of the battery but Samsung claims without any power limitation the battery will allow users to enjoy multimedia content and can capture ideas irrespective of time and location.
A battery test always helps to verify whether the device can deliver an extended life or not. One such test conducted in 3G mode by GSMarean suggests that the battery used in the Note 2 is indeed a powerful one.
In the talk time battery test, the Note 2 survived up to almost 17 hours (16 hours and 57 minutes) that is just four hours less than the talk time delivered by Motorola Razr Maxx using a battery of 3300mAh. In this test, the Note 2 secured the third position defeating a number of high-end Android smartphones including original Galaxy Note, all three HTC's One series phone (One X, One S and One V), Galaxy S3, Galaxy S2, Sony's newly released Xperia T and many more.
Likewise, in the web browsing test, the Note 2 lasted for up to an impressive eight hours and 48 minutes beating all the other smartphones. The Note 2 could not occupy the first position as the iPhone 5, which is one of its biggest rivals, was the winner in the test. The Galaxy Note LTE and the international version on the Galaxy S3 (Jelly Bean) lasted for 5:24 hours and 6:27 hours respectively.
In the video playback battery test, the Motorola RAZR MAXX (ICS) was once again the winner (16 hours and 35 minutes) but that does not mean that the Note 2 does not have promising results. The device stayed for up to 11 hours and 27 minutes occupying the third position. The iPhone 5 and the Galaxy S3 in this test could only last for 10:12 hours and 10:01 hours respectively. Besides, the Galaxy Note 2 ran for 69 hours (more than two days) in the endurance test.