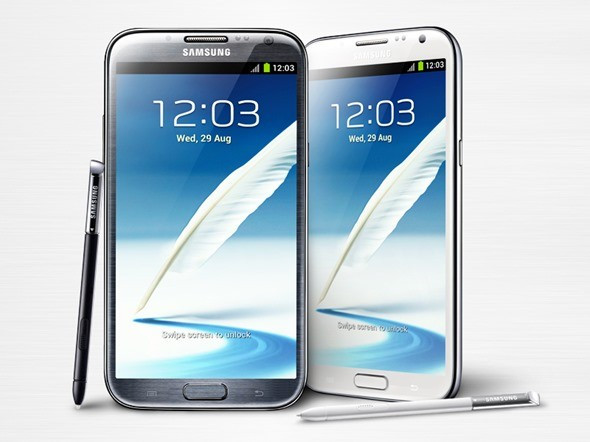 Samsung's upcoming phablet, the Galaxy Note 3, has been under the spotlight for a few months now, as a spate of leaked specs for the device have surfaced online in instalments. With due credit to SamMobile, it is now ascertained that the WAP provisioning files found on Samsung Mobile's website confirm the existence of two devices with model numbers SM-N900T and SM-N900A, both of which point to the Note 3 features.
Built along the lines of the Galaxy S4, the Note 3 is touted to incorporate some of the hardware and design elements borrowed from the flagship Galaxy S series. According to the report, the key confirmed features of Note 3 include full HD (1080 x 1920 pixels) display and an ARM11 processor. In addition, the device is expected to pack an array of rumoured specs including 13-megapixel camera, a quad-core or Octa-core processor and Android 4.2.2 Jelly Bean with improved S-Pen support out of the box.
If the past is any indication, Samsung is rumoured to roll out multiple versions of the Note 3 phablet across various price ranges, along the lines of the highly-famed Galaxy S series. Recently, Samsung expanded its Galaxy S portfolio by adding a spate of devices to its lineup including the downsized Galaxy S4 mini, camera-centric Galaxy S4 Zoom and the rugged Galaxy S4 Active with water and dust-proof capabilities.
The Galaxy Note 3 is expected to be officially unveiled at the IFA 2013 event in Berlin and SamMobile has confirmed that it will cover the event live. In other words, the next-gen Galaxy Note is speculated for release announcement on 4 September, a couple of days ahead of IFA Berlin 2013 event.
ALSO READ: Samsung Galaxy Note 3 Vs HTC One Max (features comparison)