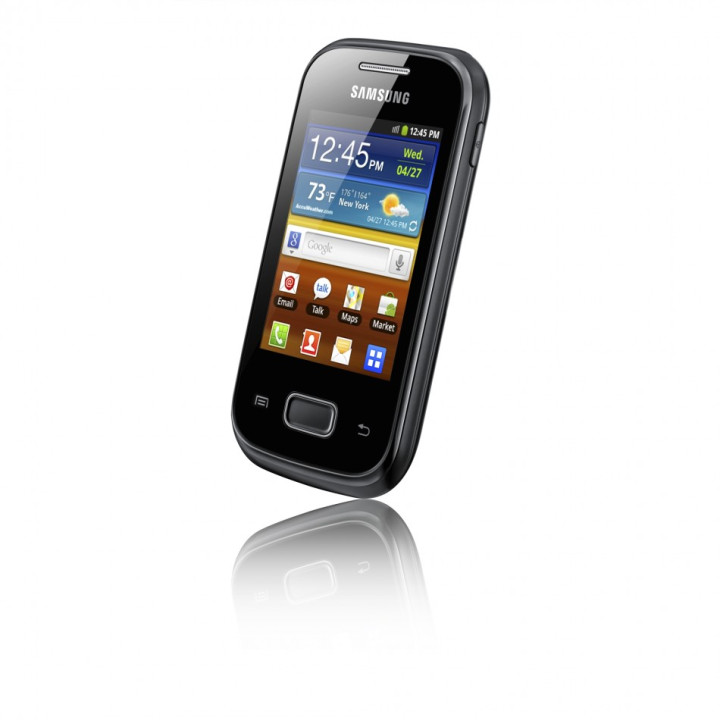 Following the launch of the Galaxy Ace 2 and Galaxy Mini 2 at Mobile World Congress (MWC), Samsung has announced yet another budget smartphone, the Galaxy Pocket.
Swimming in the shallow end of the smartphone pool - though Samsung are yet to confirm the price of the Galaxy Pocket - its specs suggest it will be an affordable offering. Housing a fairly tiny 2.8-inch 240x320 pixel screen and powered by an 800MHz single-core processor the unit is not a powerhouse.
Past this, the Galaxy Pocket is set to come with 3GB of internal storage - upgradeable to 32GB via microSD - and will be powered by a 1,200mAh battery. Considering the unit's tiny screen size we're hoping the Pocket will last a decent amount of time between charges.
Additionally, running Android 2.3 (Gingerbread), as opposed to Google's latest, codenamed Ice Cream Sandwich, and housing a 2-megapixel rear facing camera, the device is expected to retail at less than £200.
If accurate, then our prediction would make the Pocket the cheapest of Samsung's three new budget handsets. Prior to announcing the Pocket, Samsung had unveiled the Galaxy Ace 2 and Galaxy Mini 2.
Not moving too far from its predecessor's humble spec, the Ace 2 promises to house a dual-core 800MHz processor, 3.8-inch, 480x800-pixel screen and 4GB of internal storage. Backing this up, the Ace 2 will have a 5-megapixel rear-facing camera and 640x480 pixel front-facing video camera.
Between the Ace 2 and the Pocket sits Samsung's Galaxy Mini 2, which also builds on its predecessor's legacy, promising to offer the same budget smartphone experience with slightly improved spec. The Mini 2 is set to pack a 3.27-inch, 320x480-pixel screen, 800 MHz single-core processor and the same 4GB of internal storage as seen on the Ace 2.
Unfortunately, in terms of operating system, like the Pocket the Korean tech giant has confirmed the two devices will launch running on Android 2.3 Gingerbread. Check back at the IBTimes UK later in the year for full reviews of the three devices.