Carphone Warehouse is expected to deliver the Samsung Galaxy S3 pebble blue pre-orders by 19 June, according to ITProPortal. The device is reportedly available exclusively for a "few weeks" on Vodafone which is providing it on pay monthly as well as on upgrades from £31.
"For all other networks we aim to deliver orders placed now by Tuesday 19 June. We will send you an email as soon as your order is dispatched," elaborates Carphone Warehouse.
According to earlier reports, Carphone Warehouse has already started shipping the pre-ordered Galaxy S3. A buyer of the device claims that he/she has received an e-mail from Carphone Warehouse stating that his/her blue Galaxy S3 has been dispatched from its warehouse.
Carphone Warehouse is currently offering TalkTalk Essentials package which is an offer exclusive to Carphone Warehouse. It provides free broadband for one whole year. Users will have to pay line rental at £14.50 a month and receive TalkTalk Essentials. After the completion of one year, users will need to pay £6.50 per month. The package is loaded with 40GB download allowance, free wireless G router for the new broadband connections, HomeSafe security and unlimited UK evening and weekend landline calls (including 0845/0870) between 7pm to 7am.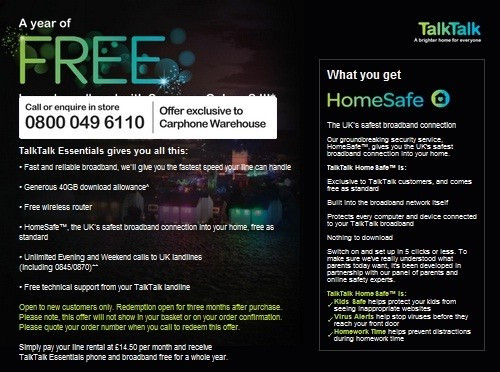 Carphone Warehouse is the largest independent mobile phone retailer in the UK which claims that the Galaxy S3 has been the fastest selling smartphone of 2012 even before the device went on sale. The device is available on Carphone Warehouse on SIM free priced at £500 as well as on pay monthly for £28 per month.
Vodafone UK has already started shipping the pebble blue variant of the Galaxy S3 to those who pre-ordered the device starting 8 June. Vodafone UK claims that it is continuing to work closely with the Korean giant to secure stock of the 32GB pebble blue Samsung Galaxy S3 as soon as possible.