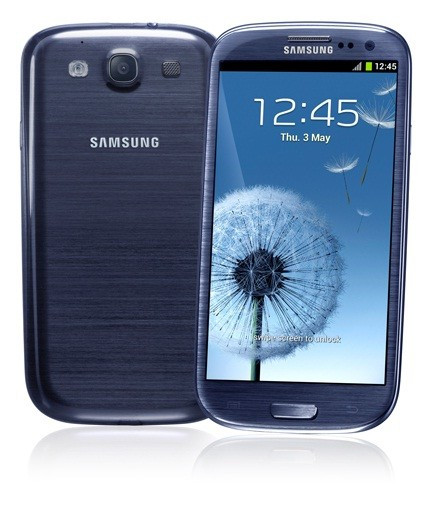 The Pebble Blue model of Samsung's Galaxy S3 will be delayed for three more weeks due to the colour and certain special hyperglaze material, according to ZDNet UK who report the information as having come from Samsung.
"In order to meet the highest internal quality standards and to provide the best quality Galaxy S3 to customers, a short supply of pebble blue version is expected in some regions in the next two to three weeks," a spokeswoman for Samsung had earlier said.
Samsung has not yet confirmed if both the 16GB and 32GB versions of the Pebble Blue models will see low supply.
Meanwhile, Vodafone UK consumers have taken the matter to the Vodafone forum, complaining about the shortage of the Galaxy S3 and even the fact of a shortfall in the Marble White variant of the handset.
"Can't believe it. I have had this (32GB white Galaxy S3) on order for 2 weeks and now I have just received an email to say I won't be getting this phone for another 2 to 4 weeks! I already started paying for this phone on £46 quid a month contract 2 weeks ago and still won't get my phone for another 2 weeks at least! That's a month paying for a phone I don't yet own," a Galaxy S3 buyer complained.
The network replied, stating that all those consumers who had pre-ordered the Marble White 16GB version of the Galaxy S3 would get their phones on the UK launch date. They also confirmed delays for the 32GB White and 16GB/32GB Blue versions of the smartphone. Other retailers such as Orange and T-Mobile also said they had the white version in stock but they are less clear about the blue version of the handset.
Online retailer MobileFun also received official word from Samsung about the delay of the Pebble Blue version of the Galaxy S3.
"Samsung is working hard to ensure that customers will get the Pebble Blue coloured devices as soon as possible," the company said.
According to an IBTimes UK report last week, Samsung may be facing manufacturing difficulties for the Pebble Blue model and had to destroy about 600,000 Pebble Blue battery covers since they were defective. The model is expected to be available in early June.