The long wait for Samsung's next-generation smartphone - the Galaxy S3 - is almost over. The Internet has long been abuzz with rumours talking about different specifications and UK 4G plans, besides supposedly leaked photographs.
However, what we do know, for sure so far, is that the phone will be powered by a quad-core Exynos 4 processor and be called the Galaxy S3. The Korean tech giant has kept everything else concealed.
Some of the more contested specifications, however, include a HD screen, a 12 megapixel camera and the Android 4.0 (Ice Cream Sandwich) software.
The most recent set of leaked images, and dare we say the most genuine-looking, have been sourced by SamMobile.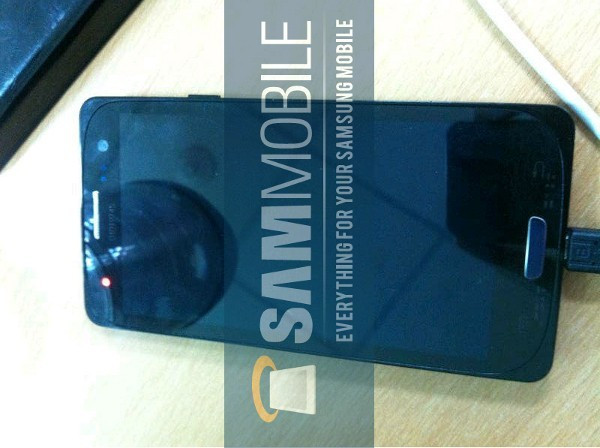 The first leaked image reveals a special LED indicator believed to be the battery indicator - it could also double as a notifications alert indicator. According to CrazyEngineers, the same tipster has understood to have said the new phone will be slimmer than the S2 and could be available for purchase withing a week after Thursday's expected launch.
The second image suggests the phone runs on Android 4.0.4 (Ice Cream Sandwich), alongside Samsung's TouchWiz GUI. The firmware information on the second leaked image reveals the following: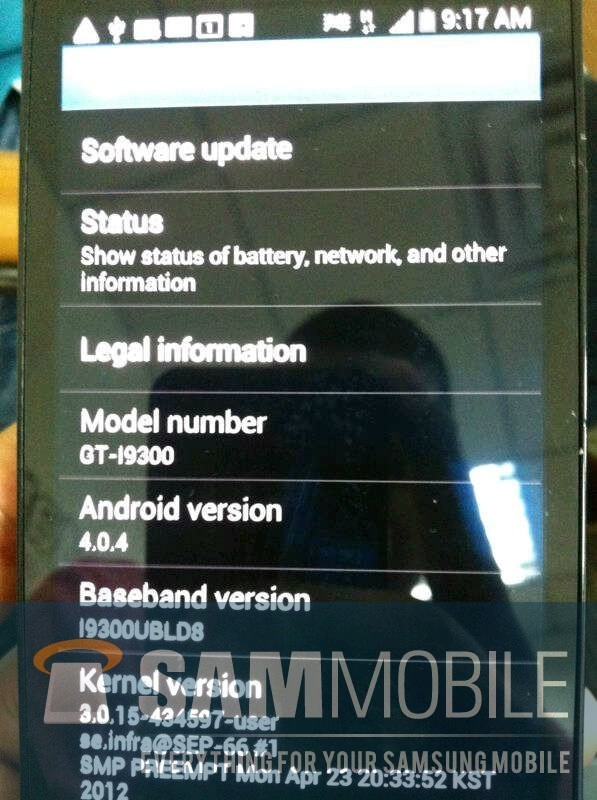 Firmware Version: I9300UBLD8
Model: GT-I9300
UB = Brazil
L = 2012
D = April
8 = FW Version
Meanwhile, both Vodafone and O2 have officially confirmed they will be stocking the new Galaxy phone. However, there is still no confirmation of the Galaxy S3's availability with either Orange or T-Mobile carrier services.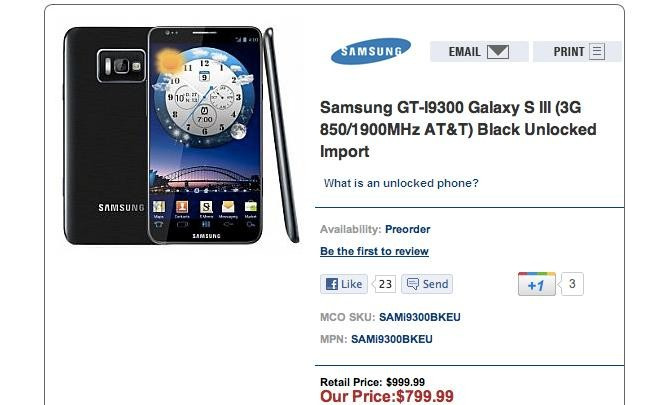 The only indication of pricing at this time is a leaked purchase page (image above) from Mobile City Online, which quotes a price tag of approximately £500 ($799.99) with a free SIM.
Moreover, if you thought Samsung could go down Apple's route and offer you a phone without a name, you might be wrong. Reports suggest three - Matrix, Legend and Velvet - possibly belonging to carriers like Verizon, AT&T, T-Mobile and Sprint.
"Some of these names could be slated for carrier-specific versions of certain models. We've already seen every U.S. carrier having its own name for the original Samsung Galaxy S and as far as we can tell, a similar thing could repeat with the forthcoming Galaxy S III," read a note on IntoMobile, cited by MotoringCrunch.
The same report further states the three names may be reserved for other Galaxy smartphones, as it cannot predict or confirm their use at this time. Much like the famed release of Apple's iPhone 4S, Samsung is expected to rollout a global launch for the Galaxy S3.
MUST READ: Samsung Galaxy S3: Launch Event Details and Expected Features
MUST READ: Samsung Galaxy S3 Release Roundup: Top Ten Reasons to Upgrade [VIDEO]
MUST READ: Samsung Galaxy S3 Release Roundup: Confirmed Features, New Leaked Images and Video