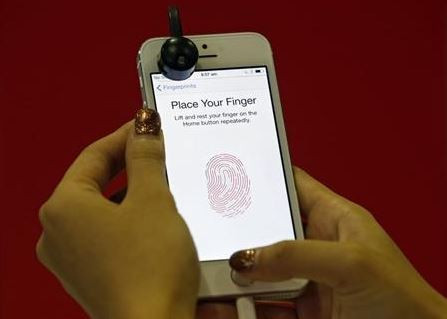 A new report "confirms" that the Samsung Galaxy S5 will come with a fingerprint sensor to unlock the smartphone. The news comes only a week ahead of the phone's expected launch at the Mobile World Congress in Barcelona.
According to Sammobile, sources familiar with the upcoming device have "confirmed" that the fingerprint sensor will work within the Galaxy S5's home button rather than the entire display. If this information proves to be accurate, then the handset's finger print sensor might be very similar to the one seen on the iPhone 5S.
Going one step ahead of Apple, Samsung will also allow users to link individual fingerprints to system actions or shortcuts such as launching specific apps. Apart from this, there will also be a feature called "private mode", which serves as a digital locker on the user's phone.
It can be accessed via fingerprint or a PIN and can be used to safely store personal or confidential documents, apps, widgets and much more.
Ever since Apple launched its iPhone 5S with a fingerprint scanner, there have been rumours that Samsung will include the feature in its next flagship handset.
Apple's move to include fingerprint scanning has received praise from experts, since the feature allows offers improved security into a user's digital realm.
While the fingerprint sensor technology for the iPhone 5S was developer by biometrics firm Authentec, a company that Apple bought in 2012, Samsung's technology comes from a rival company, Validity, according to AppleInsider.