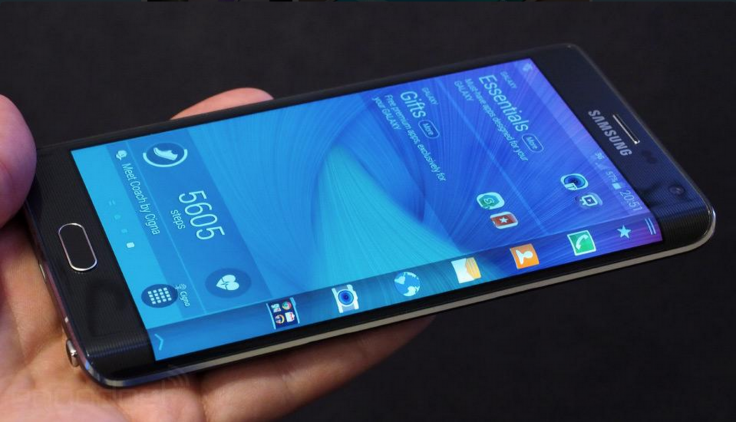 Samsung is preparing to launch a variant of its flagship Galaxy S6 smartphone which will feature a curved screen on both edges of the device - which will be known as the Galaxy S6 Edge.
Samsung has yet to announce its flagship Galaxy S smartphone for 2015 but is widely expected to launch the Galaxy S6 at Mobile World Congress at the end of February/beginning of March, with the phone likely to feature the latest Qualcomm Snapdragon 810 chip, a 5.5in QHD screen and a 20 megapixel camera.
Just as Samsung releases a mini version of its Galaxy S smartphones each year, it seems as if the company is now planning on launching a curved version of the Galaxy S6, following the launch of its experimental Galaxy Note Edge at the beginning of September.
However a new report from Samsung news website Sammobile claims that the so-called Galaxy S6 Edge will feature a curved screen on both edges of the device - a first for smartphones.
While some have speculated that the main Galaxy S6 model would feature a curved display, it now appears that Samsung will keep the curved screen feature for a variant of the Galaxy S6.
The model number of the Galaxy S6 Edge is said to be SM-G925.
Of course Samsung has yet to comment on this speculation and it could be that the the SM-G925 is simply one of a number of devices the South Korean company is testing.
Extra screen space
Like the Galaxy Note Edge, the Galaxy S6 Edge will run a modified version of Android which will take advantage of the extra screen space. The slim side panels will likely have the ability to be switched on independently of the main panel, meaning that notifications will be shown on the side panels without having to switch on the main display.
The Galaxy S6 Edge is likely to feature the same software tweaks as the Galaxy Note Edge, but with an extra panel to play with Samsung is likely to create some innovative uses for that extra screen space.
The Galaxy Note Edge already shows you notifications on the side panel, as well as shortcuts to a timer, flashlight and even a ruler - which actually makes some sense in this orientation.
In normal use you can decide what goes along the side panel. You can put the shortcuts that typically appear along the bottom of the screen there, or put a stock ticker or Twitter feed on the curved edge.
The final use for the curved screen on the Note Edge is to act like a virtual desktop, allowing you to switch quickly between several screens.