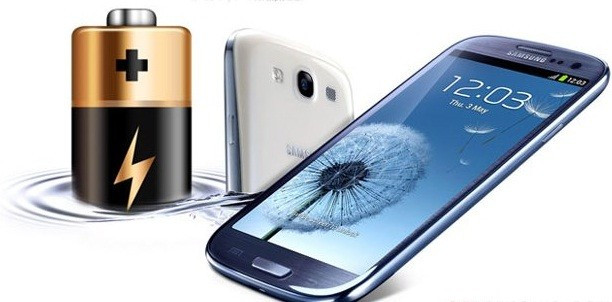 Samsung recently started pushing the Android 4.1 (Jelly Bean) update for the Galaxy S3; the updates started from Poland and the company has confirmed more updates for other devices and markets. The point now is whether the Jelly Bean update means the Galaxy S3's 2,100 mAh battery, benchmarked to reveal it is quite a powerful unit, will experience a significant reduction in talk time as a result of having to run an upgraded version of the Android software.
There is good news on that front. A range of tests conducted by GSM Arena reveals the South Korean manufacturers have ensured the Jelly Bean (JB) update is actually even more efficient than the ICS software. It should be noted these tests were conducted on 3G mode.
A talk time test reveals the Galaxy S3 (JB) survived for 10 hours and 15 minutes on a single charge, which is only five minutes less than the Galaxy S3 (ICS). Motorola's Droid Razr Maxx topped the charts with a time of 20 hours and 24 minutes but the Galaxy S3 (JB) did well enough to beat HTC's One V and One S, the Galaxy S2 and even the iPhone 5.
In a web browsing test, the Galaxy S3 (JB) was a clear winner over the ICS variant, running for six hours and 27 minutes, compared to the latter's five hours and 17 minutes. Apple's iPhone 5 took the honours in this category, running for an impressive nine hours and 56 minutes.
The one disappointment, though, was the video playback test, in which the ICS version ran for more than half an hour than its JB cousin. The consolation was that the JB variant still managed to beat a number of other top-end rivals, including the iPhone 4S, the Galaxy S2 and the Galaxy Note. The Droid Razr Maxx was once again in first place, delivering video playback life of 14 hours and 17 minutes.
All in all, the endurance tests revealed the Galaxy S3 (JB) could last for 50 hours on a single charge, which is an impressive seven hours more than its ICS cousin.