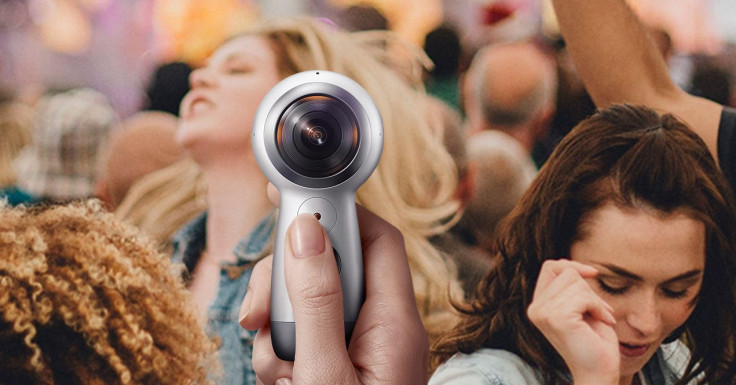 Samsung launched a new Gear 360 camera featuring 4K resolution at its media event on Wednesday, 29 March in New York. This is an updated version of the 360-degree camera model that was launched at last year's MWC event.
The new Gear 360 would hit the market in late April. However, its pricing detail is yet to be announced. Last year's model, for a comparison, is available for purchase at £249 from Samsung website.
The new camera packs dual 8.4-megapixel fisheye camera lenses, which supports 15-megapixel photos. This is similar to the one that was found in the last year's Gear 360. It is company's first camera to offer video recording at up to 4K resolution.
It comes with a bunch of shooting modes and editing tools. It also supports 360-degree live broadcasting. So when the camera is paired with a compatible smartphone or computer through Wi-Fi or using a USB cable, it can upload content. Users can also livestream the content on Facebook, YouTube and Samsung VR.
The camera is compatible with a range of Galaxy devices including the newly launched Galaxy S8 and S8+, S7, S7 Edge, Note 5, S6 Edge+, S6, S6 Edge, Android devices running 5.0 Lollipop or later, iPhone 7, 7 Plus, 6s, 6s Plus, SE, Windows and Mac computers running macOS.
"As consumers turn more to video to share their experiences, we want to deliver accessible and innovative products to make digital content easier to create, share and stream. The Gear 360 is no exception," said DJ Koh, president of Mobile communications business at Samsung, in a statement issued on 29 March.
"The updated Gear 360 continues to expand the horizons of what consumers can experience and share," Koh said.