Evan Blass (aka @evleaks) has announced his retirement from leaking details and images of unreleased smartphones from the likes of Motorola, LG and Samsung.
Blass, a US-based journalist who previously worked for tech blog Engadget, announced his retirement the same way he leaked countless phones from the likes of HTC, Motorola, Samsung and LG - on Twitter.
Blass first began anonymously operating the @EvLeaks Twitter account in 2012 leaking details and images of smartphones and tablets. In October last year Blass finally revealed his identity and his influence has continued to grow, with his Twitter account currently having over 187,000 followers.
The prolific leaker was referenced by hundreds of news organisations (including IBTimes UK) and blogs who came to trust his the details he was leaking more and more.
Financial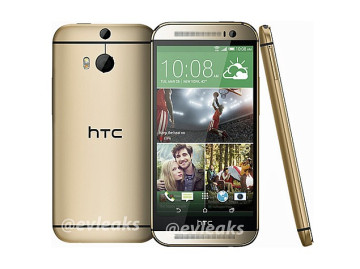 Speaking to The Next Web after announcing his retirement Blass said the reason for hanging up his leaking boots was purely a financial one.
Blass had tried to leverage his high-profile Twitter followers (including editors at Mashable, CNET and Re/code) by using sponsored tweets, but these failed to bring in sufficient money.
Blass more recently set up a website to promote his work, but the people who followed him were not an ideal audience it seems:
"I also started a website, and it's actually done somewhat respectably, but with all the leaks going out on Twitter anyway, people have little incentive to visit, and most of my tech-savvy-heavy audience seem to be pretty heavy ad-block users, as well. It all adds up to an unsustainable living, and with a progressively worsening disease, I need to make sure I can prepare myself better for the future, financially," Blass said.
The worsening disease Blass speaks about is multiple sclerosis but he is hoping to remain in smartphone journalism in order to make a living.
Pranked
While Blass had some high-profile leaks, including the first press render of the most rencet HTC One M8, his profile also attracted some people looking to fool him, and Blass recently admitted this was happening on an increasingly regular basis and that he had been fooled on a couple of occasions.
Blass became such a force within the industry that he was named among Wired's 101 Signals for 2013, a list of "the best reporters, writers, and thinkers on the Internet."
Blass says his website and Twitter account will remain active but what the future holds for them is unknown at this point.
Whatever happens it is likely that companies like Samsung, Microsoft and LG will all be breathing a collective sigh of relief.