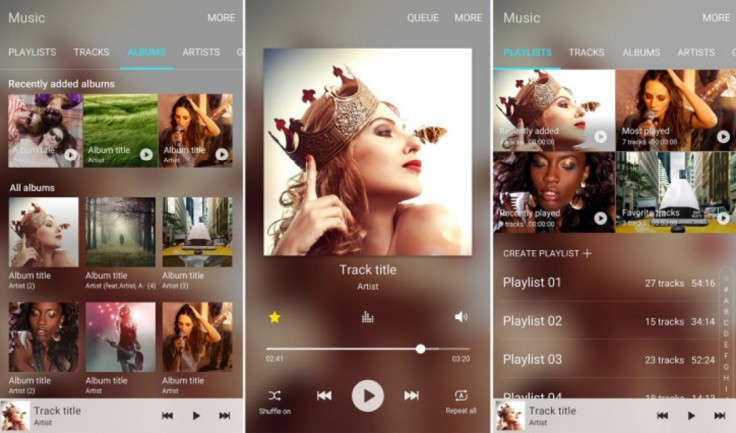 Samsung has launched a beta version of its very own music app called Samsung Music. The app, currently posted on Google's Play Store, is only available for Galaxy devices that are running on Android 6.0 Marshmallow and above.
Evident by the name, the app will only work for Samsung devices offering audio playback, tabbed navigation and support for formats like MP3, WMA, AAC and FLAC. Also included is interactivity with Samsung smart devices like tablets, TVs (DLNA and screen mirroring) and wearables. This means Gear S2 and Gear S users can also make use of the services of the app as long as they are upgraded to the Marshmallow update.
The music app's functionality is quite basic and resembles Google Music in many ways. It has swipe tabs in the main interface to switch between playlists, tracks, albums, artistes, genre and other views Other settings include auto-off and playback speed, and music volume leveling like most music apps.
The app is free for now as it is the beta version and we do not know if later users will be charged for it or not. By the looks of it since it does not offer anything exclusive, the company may just continue to keep the app free when its final version is released.
If you want to try out the latest offering by Samsung you will have to get hold of a Galaxy device that either comes pre-installed with Marshmallow like the latest Galaxy S7 and S7 Edge or the Galaxy S6 and S6 Edge devices, which have recently started getting the Marshmallow update.