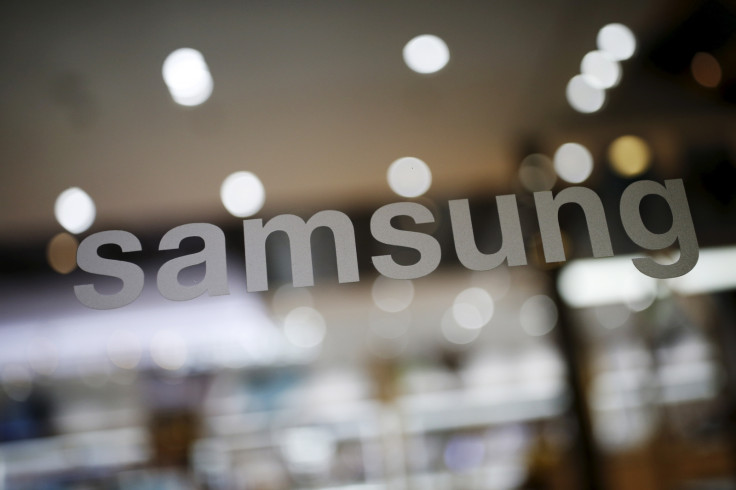 Samsung is planning to launch two new handsets featuring bendable OLED (organic light-emitting diodes) display as early as 2017. One of the two variants could be folded into half like a cosmetic compact.
Samsung could make an announcement about one or both the bendable devices codenamed Project Valley, which is widely known as Galaxy X, at the 2017 Mobile World Congress (MWC) event taking place in Barcelona. One of the two models of the bendable devices will have a 5in screen when used as a handset, which unfurls into a display of 8in, very much like a tablet, according to people familiar with the matter, reports Bloomberg.
"This product could be a game-changer if Samsung successfully comes up with a user interface suitable for bendable screens," said Lee Seung Woo, an analyst at IBK Securities, "Next year is a probable scenario. Their biggest obstacle was related to making transparent plastics and making them durable, which seems resolved by now."
The source further highlights that Samsung's MWC launch would give the company an advantage to grab the market before Apple's upcoming iPhone iteration featuring OLED screens sees a rollout sometime in late 2017.
According to a Wall Street Journal report in April, Samsung, which is the biggest manufacturer of OLED panels, signed an agreement with Apple to supply OLED displays for its next iPhone models. Samsung is said to supply as many as 100 million 5.5in OLED displays starting in May 2017.
It has also pioneered devices with dual sided Edge screen. The new screen technology could help Samsung gain its grip in the market as well as boost the earnings the company has lost in the past two years.
Additionally, Samsung might also name its next Galaxy Note the Note 7, instead of Note 6, said the source, as the company wants to make the model number of the new Note correspond with the Galaxy S series flagship. Besides, Samsung does not have any plans to market the new bendable phone under the Galaxy S name.