Samsung recalling Galaxy Note 7 smartphones in Australia and swaps battery supplier
Samsung has asked users to power down the Note 7 and return it to the retailer.
Samsung is recalling 51,060 Galaxy Note 7 smartphones in Australia in response to the announcement regarding the isolated battery cell issue that resulted in device explosion while charging the phone.
The company has advised consumers to power down their new Note and return it to the retailer who had sold it. Until the replacement is available, they must use an alternative device. Consumers are entitled to get either a new Note in exchange for the current one or, full refund. Samsung promises to make the phone available within three to four weeks, which means towards the end of this month.
Those who are planning to buy a Note 7 from Samsung might consider checking with the retailers or network operators or wherever they want to purchase the phone from to explore remedy options, the company has said.
Richard Fink, vice president IT & Mobile, Samsung Electronics Australia, said in a statement: "The safety and ongoing satisfaction of our customers is our top priority."
"We know our Galaxy Note7 customers are our most loyal customers and we are taking a proactive approach to support them. We are asking customers to contact Samsung or their place of purchase to arrange a suitable courtesy smartphone or refund. Courtesy devices will become available from this Wednesday (September 7, 2016)," added Fink.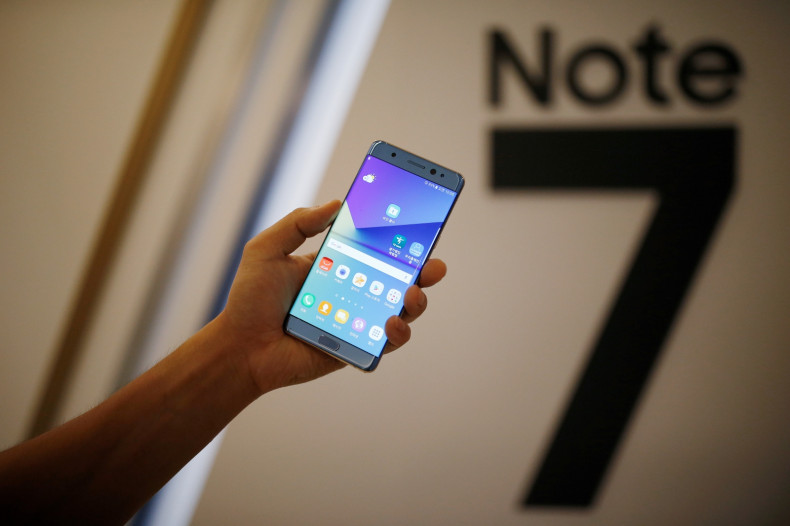 Samsung has reportedly decided to stop using batteries that are produced by Samsung SDI, a sister company of Samsung, for the Note 7.
"As a follow-up of the battery issue, we decided to temporally stop using Samsung SDI's battery for Galaxy Note 7," reports the Korean Herald citing industry sources.
Samsung SDI supplies 70% of the batteries used in the Note 7, while the rest of the batteries come from Chinese battery maker ATL. The company is likely to increase the supply from ATL.
Market analysts predict Samsung SDI might have to face a tough time in the second half of the year if the global recall begins. Ever since the report emerged about the Galaxy Note 7 recall due to the battery issue, Samsung SDI's stock price has dropped 2.76%.
Lee Seung-hyuck, an analyst at Korea Investment & Securities, said: "For the global recall of 2.5 million units, Samsung SDI is expected to bear the expense for most of the battery parts."
"Together with the possible sales decline of Galaxy Note 7, Samsung SDI's operating loss may stand at around 18bn won ($16m) in the third quarter," Lee said.