The Samsung Galaxy Note 7 goes on sale in the UK at the end of August, so it is time to start shopping around for the best deals. This guide has been written to help you pick from a range of tariffs from all of the UK's major mobile networks and retailer Carphone Warehouse.
But first, let us look at buying the Galaxy Note 7 outright. Bought from Samsung itself, the Note 7 with 64GB of storage (the only model we get in the UK) costs £739. From Clove.co.uk that price drops to £675.
If spending so much at once on a smartphone makes you feel nauseous then don't worry, because here are the more palatable network deals. Note 7 pre-orders in the UK include a Samsung Gear VR headset for free.
Carphone Warehouse
Recommended deals from Carphone Warehouse start at £42 from Vodafone. This includes 6GB of data plus unlimited calls and texts and 500MB of data to use abroad. The Note 7 costs £59 upfront.
This can be adjusted to include 12GB of data, plus 2GB to use abroad, for an extra £5 a month, while the handset goes down to £49.
Next up is a plan from EE which includes 10GB of data, unlimited calls and texts, and free BT Sports access on the phone for £45.99 plus a £99.99 upfront cost.
The cheapest O2 deal from Carphone Warehouse costs £45 a month, plus £99.99 upfront. This includes 5Gb of data and unlimited calls and texts.
EE
Plans with EE start from £48.49 per month, which gets you 2GB of 4G data, 1,000 minutes and unlimited texts each month. Data speeds are up to 20Mbps and the Note 7 costs £99.99 upfront. It's worth noting that this 24-month plan does not include any European calls or texts.
Next up is the same deal of 2GB of data and unlimited texts, but also with unlimited minutes, data speeds of up to 60Mbps and included EU calls and texts. Here the phone costs £49.99 upfront and you will be paying £50.99 per month.
This deal can also be had with 5GB of data for the same £50.99 fee, but the handset price increases to £99.99.
EE's claimed best-selling plan is next, which costs £55.99 a month and includes the same 5GB of data, but here the Note 7 costs just £29.99 upfront. Finally, for those who chew through data like there's no tomorrow, EE will sell you 10GB or data for £55.99 a month, 20GB for £60.99 or 40GB for £70.99. The handset cost in these deals is £79.99, £49.99 and £29.99 respectively.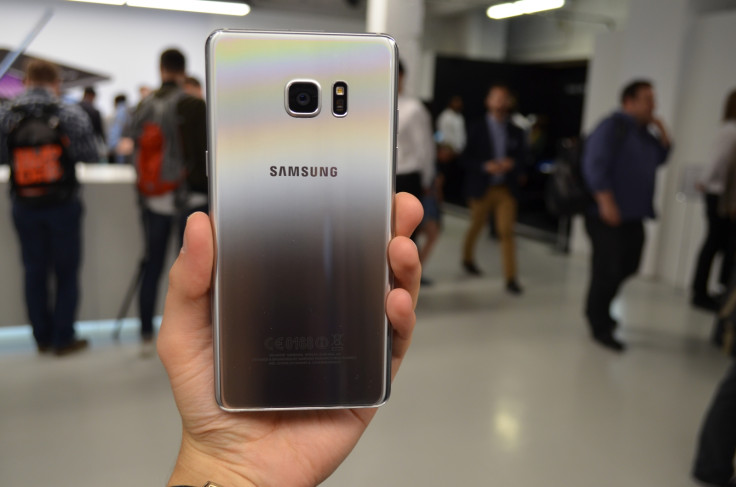 O2
O2's Note 7 deals start at £45 per month for 1GB of data and unlimited calls and texts; the handset costs £119.99 upfront. Increasing the data allowance to 3GB takes the monthly price to £48.50, while the handset cost remains unchanged.
For those wanting a cheaper upfront cost, O2 sells the Note 7 for just £9.99 per month on a plan with unlimited calls and texts, plus 1GB of data, for £50 a month.
Upping the data to 5GB takes the cost to £52 a month plus £119.99 upfront, while a 20GB limit costs £62 each month with an upfront cost of £9.99. Increasing this to 30GB takes the price to £67 a month, but then the upfront cost is just £9.99.
If you would rather buy the phone outright, O2 charges £777.99 for the Samsung Note 7. Data then costs £18 a month for 1GB, £21.50 for 3GB, £25 for 5GB, £30 for 20GB and £35 for 30GB. All O2 deals come with unlimited calls and texts.
Three
Three's 24-month Samsung Note 7 plans start at £35 a month, comfortably lower than anything else we have seen so far. This includes 1GB of data and unlimited calls and texts, while the handset costs £149 upfront.
Doubling the data to 2GB takes the price up to £37 while the upfront cost remains the same; 4GB costs £38 a month, 8GB costs £40 and 12GB will set you back £44 every month. The handset is £149 on all of these deals. Upping the stakes to 30GB costs £53 a month while the phone itself is £99.
Finally, Three offers unlimited data for £56 a month, plus £99 upfront. All Three deals for the Note 7 come with a £50 Amazon gift voucher.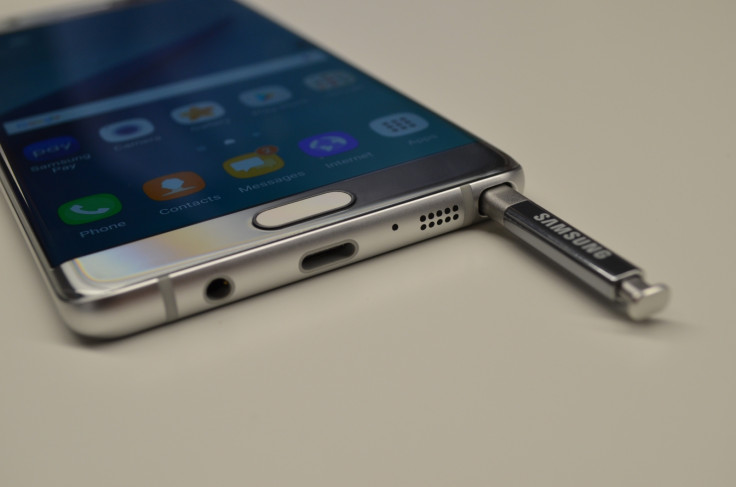 Vodafone
Vodafone's Samsung Note 7 plans start at £37, which gets you just 500MB (0.5GB) of data, 500 minutes and unlimited texts. There is also a £400 upfront cost for the handset.
Doubling this to 1GB and adding on unlimited calls take the price to £42 and the upfront cost to £300, while £47 (and £200 upfront) gets you 3GB.
Other highlights from Vodafone include a package which gives out 5GB of data to use in the UK, 2GB to be used while roaming abroad (plus unlimited roaming calls and texts) and a choice of six months free access to either Now TV, Spotify or Sky Sports through the handset; here the phone costs £100.
Those who need more data can get 12GB (plus 2GB to use abroad) for £57, plus £20 for the phone itself. Finally, 24GB (plus 2GB abroad) costs £62 and 30GB (plus 4GB abroad) costs £68, with the Note 7 costing £20 in both cases.