Samsung has issued a global halt of sales and recall of its new Galaxy Note 7 smartphone after reports of the device catching fire and exploding while charging. Faulty batteries powering the device are said to be responsible.
The South Korean company has released a statement saying it will "voluntarily replace" customers' devices with a new one "over the coming weeks." The company admitted there have been 35 cases reported globally in the two weeks the phone has been on sale.
Samsung added: "In response to recently reported cases of the new Galaxy Note7, we conducted a thorough investigation and found a battery cell issue.
"To date (as of September 1) there have been 35 cases that have been reported globally and we are currently conducting a thorough inspection with our suppliers to identify possible affected batteries in the market.
The latest development comes soon after reports regarding battery fires and explosions forced Samsung to delay the shipment of the Note 7. The shipment has been pushed back due to the quality control testing. But Samsung SDI, a sister company of Samsung, which is a supplier of Note 7 battery cells, said it had not received any reports about faulty batteries.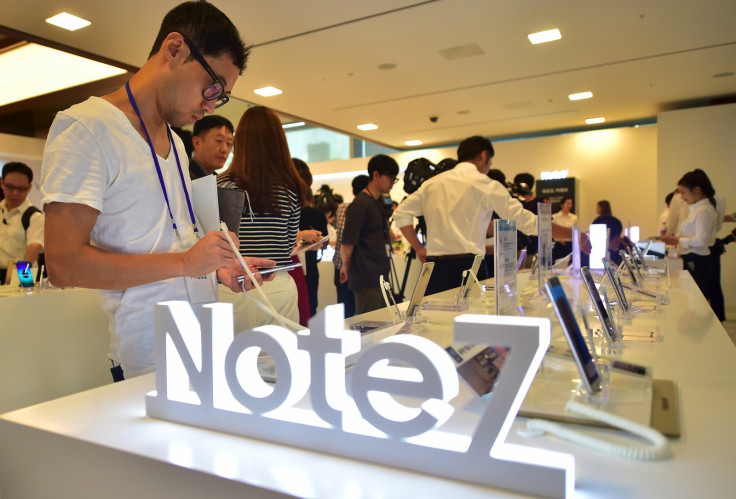 While it is unknown as yet how widespread the problem is, a source stated less than 0.1% of the total unit sold are affected. "Products installed with the problematic battery account for less than 0.1 percent of the entire volume sold. The problem can be simply resolved by changing the battery, but we'll come up with convincing measures for our consumers," the official added.
A Vodafone forum administrator released a statement saying: "Vodafone is aware of reports about a very small number of issues reported by people using the Samsung Galaxy Note 7. Quality and customer safety are absolute priorities for Vodafone and therefore the launch of the Samsung Note 7 will be delayed in the UK.
All affected customers will be notified about this issue and their options. We will announce details of when the Samsung Note 7 will be available once the date has been confirmed by Samsung."
The Note 7 went on sale in select markets including US, Canada, Australia, Singapore, Taiwan, UAE and South Korea on 19 August. It was scheduled to hit the European market on 2 September.