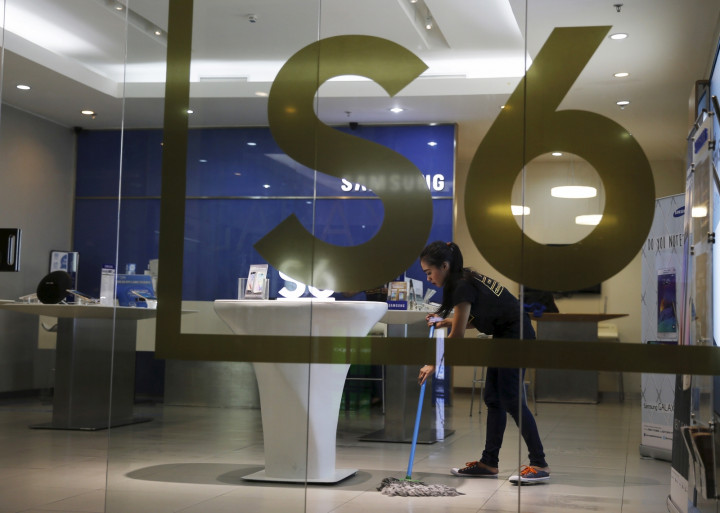 Samsung has announced that it is likely to report a seventh straight quarter of falling profits in the April to June period.
The world's largest manufacturer of smartphones forecast in preliminary earnings guidance that its operating profits likely fell 4% year-on-year in the second quarter to 6.9tn won (£3.9bn, €5.5bn, $6.1bn).
That represents an improvement from the 6tn won profit recorded in January to March, but falls shy of analyst expectations for a 7.2tn won return.
The figure would still represent the highest quarterly operating profits at Samsung since the second quarter of 2014.
Revenue also slumped 8% from a year ago to 48tn won, well below the 53.4tn forecast by analysts.
Shares in Samsung opened lower after the announcement but recovered quickly.
The company's earnings forecast comes amid rumours of supply shortage problems surrounding its latest flagship smartphone, the Galaxy S6.
Samsung claims to have fixed the problem but a failure to meet the demand for its curve-screen S6 edge models is likely to have cut into profits in the second quarter, according to analysts.
The company's smartphone division has struggled for growth amid saturation in the market and increased competition from rivals.
"It doesn't matter how competitive you are if overall demand is weak," HMC Investment analyst Greg Roh was quoted as saying by Reuters.
"Third-quarter earnings will likely be similar to the second quarter."
The Galaxy S6, launched as a competitor to Apple's flagship iPhone 6 Plus, was well received by critics when it went on sale in April.
Samsung will release detailed earnings results for the second quarter later this month.