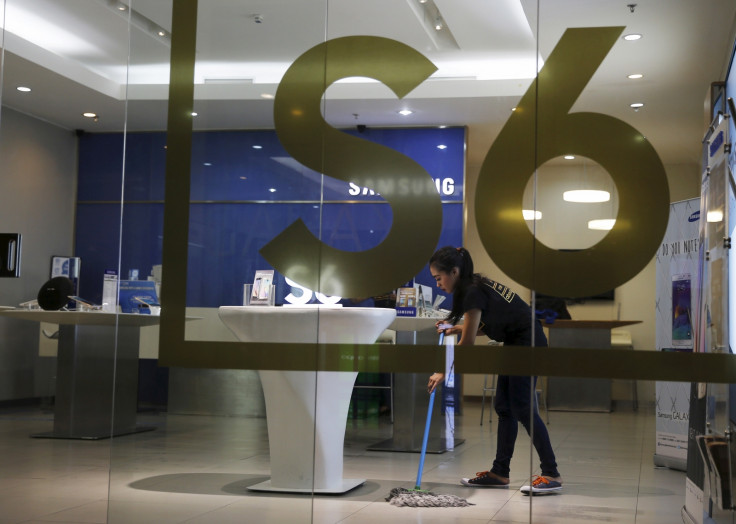 Even with Samsung has been releasing maintenance software update frequently to improve the system stability and performance for its new Galaxy S6 series, users reported to have the presence of a few hiccups here and there.
These includes problems with fingerprint scanner, auto-rotate and more. With most of them are related to software, the future releases are expected to integrate fixes for each problem.
Nevertheless, some potential fixes are available which you can use temporarily. To help you out with that below is list detailing issues related to Galaxy S6 and S6 Edge along with their fixes.
Not every user will experience the following issues, and not all the units are affected in the same way.
Fingerprint scanner issues
The issues with regards to the fingerprint scanner seem to be a software bug and future update should fix it. Until Samsung releases any update you may try the following workaround.
Create a backup password when you set up the finger scanner and when you get prompts for the password, use that for unlocking.
For some the backup password is not recognised. If same is the case with you then try to input the password for up to 10 times until you get prompts to sign in using Google account. Now reset the finger scanner and do not forget to backup your password again.
If signing in using Google account fails to work, then visit Samsung Find My Mobile, log in with your Samsung account and click on 'Locate My Device'. Now the menu on the left side will expand with the option to 'Unlock My Screen', just click on it when the device unlocks and reset the fingerprint scanner.
There is an issue wherein random apps open up when the scanner unlocks the phone. This is said to be related to some third-party launchers, like Nova Launcher. It is recommended to switch back to TouchWiz.
If the issues still persists, you may disable the fingerprint scanner and opt for usual PIN or Pattern unlock until an official fix is available.
Auto-rotate does not work
While the broken auto-rotate is quite common issue with Galaxy S6/S6 Edge, some users have pointed out the Screen Rotating setting is turned off automatically, so ensure the feature is on in the quick settings menu.
There might be an issue with the G-sensor and accelerometer calibration, which you can test yourself whether the issue exists by dialing #*0*# and tapping on Sensor. Download GPS & Status Toolbox from the Play Store and re-calibrate the sensors.
Another resolution is to just tap the device along the middle against a surface. This workaround has worked for some, but it is not recommended and could cause damage.
If nothing works out, you can perform a factory reset, which wipes out all data, so do not forget to create a backup beforehand.
Auto-brightness turns off
The auto-brightness setting reportedly turns off 20-30 minutes after the feature is turned on.
Looks like this is related to a mischievous app. If you are using an e-book reader, which comes with independent brightness control, uninstall the app.
It could be related to Car Mode also, so try disabling it.
As a workaround, you can try clearing the cache partition, which appeared to have worked for a few.
Both auto-rotate and auto-brightness are likely to be software issues, and future update might do some good to these.
'Unauthorised action has been detected' error
Switching a new S6 unit reportedly throws an error message that reads, "unauthorised action has been detected". This error said to have cropped up after the last software update for some.
The Samsung Knox support team seems to be aware of this issue, which is quite common and the next maintenance update should squash the bug, according to users who have reached out the support team for help.
Until Samsung releases a fix, you can download Package Disabler Pro from the Play Store and search for a disable 'Security Log Agent'.
Connectivity problems
For Wi-Fi related issues:
Turn off both the phone and the router for about 10 seconds and then turn them on again and retry the connection.
Go to Settings>> Power saving and turn it off.
Use Wi-Fi Analyzer to check whether your channel is crowded heavily, if so then switch to a better option.
Forget the Wi-Fi connection from Settings>> Wi-Fi, then long tap the connection you want to forget then select 'Forget'. Now re-enter the details and try again.
You need to keep updating the router firmware. Additionally, ensure that all apps and software of your S6 is up to date.
Navigate to Wi-Fi>> Settings>> Advanced and note down the phone's MAC address and then check whether this is allowed access in the MAC filter of router.
For Bluetooth related issues:
Reset you connections for the device as well as the car.
Go to Settings>> Bluetooth and delete all previous pairing and try setting them up all over again.
How to soft reset
Press Power and Volume buttons together for about 10 seconds until the phone turns off. This should work when your screen is unresponsive.
Hard reset
Switch off the phone then press and hold Volume up, Home and Power buttons together.
When the Samsung logo appears, release the Power button, but keep holding the other two buttons.
Once the 'Android system recovery' screen appears, release all buttons.
Using the Volume down button select 'wipe data/factory reset' option and press Power button to confirm the action.
Select 'Yes – delete all user data' with the Volume down button and the press Power button to confirm.
When the process is completed, select 'Reboot system now' to reboot the phone.
When the phone is on, head over to Settings>> Backup & reset>> Reset device>> Erase Everything.
Wipe cache partition
Turn off the phone, then press Volume up, Home and Power buttons together.
When the Samsung logo appears, release the Power button, but keep holding other buttons.
When 'Android system recovery' screen appears, release all the buttons.
Go to "wipe cache partition" option with the Volume down button and press the Power button to select it.
Upon the completion of the process, select "Reboot system now".
Boot in Safe Mode
Turn off the phone and then turn it and press Volume down button until the 'Safe Mode' button shows up. Tap the button to boot in safe mode.
Source: AndroidAuthority