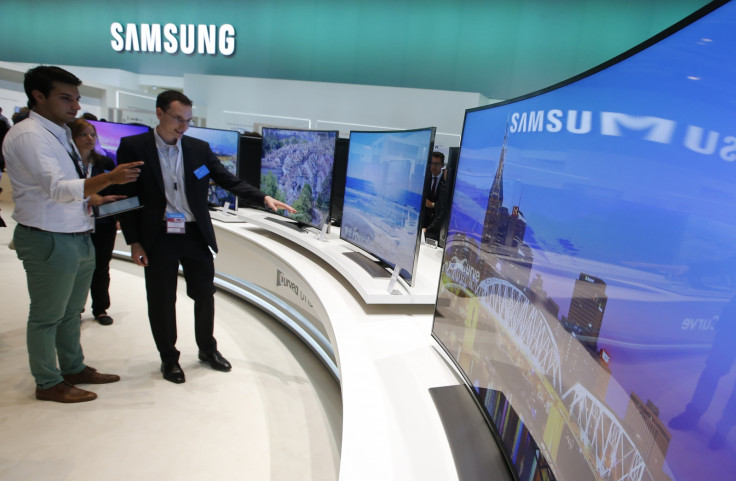 Samsung televisions are displaying adverts to users while they watch their own videos, it has been revealed, just days after the TVs were claimed to be listening in to nearby conversations.
Australian owners of Samsung Smart TVs claimed the screens were displaying adverts for Pepsi while they watched their own content through Plex, a plug-in video player. Users claimed on Reddit the ads were appearing every 20 to 30 minutes and would take up half of the screen.
This controversy comes just days after a poorly-worded privacy policy suggested Samsung televisions listened to owners' conversations and transmitted them to third parties - a story Samsung was quick to downplay as a misunderstanding.
Regarding the latest furore, a Plex user and Samsung TV owner wrote on the company's support forums that live TV is also affected: "After about 15 minutes of watch live TV, the screen goes blank, and the a 16:9 sized Pepsi ad (taking up about half the screen) pops up...it's as if there's a popup ad on the TV."
Another user, called Mike, said after updating his Plex Media Server to the most recent software, a Pepsi advert would appear on his Samsung TV "every 10-15 minutes...Sometimes I can get out of it and go back to my media, others it hangs the app and the TV restarts. very annoying to say the least."
'This should absolutely not be happening'
Foxtel, owner of Plex, replied through the forum to say the issue "absolutely should not be happening and has been escaped immediately," adding: "This appears to be a Samsung related issue and has been escalated to them with the highest priority."
In a statement sent to Cnet, Samsung Electronics Australia said is aware of the issue, explaining it was "a result of an error that occurred as part of a recent software update that was not intended for the Australian market."
Samsung added: "We can confirm that the issue has now been rectified and that there are currently no plans to introduce this type of advertising in Australia in the near future."
Good news for Australians, but Samsung's statement is clear - in some markets it intends to show adverts to customers when they are watching locally-stored content, and while watching live TV from broadcasters not associated with the adverts.