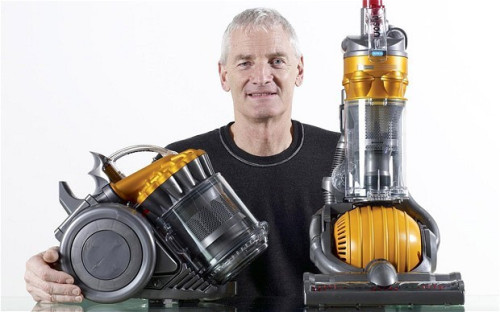 Samsung has sued British vacuum cleaner manufacturer Dyson, claiming the company has hurt the smartphone maker's image and is asking for more than £5 million in compensation.
The South Korean company is seeked 10 billion won ($9.43m, £5.6m) for what it describes as "intolerable" and "groundless litigation" which "hurt" its corporate image after Dyson filed accusations against Samsung through the High Court in August last year, claiming the technology company had infringed on its patent.
Sir James Dyson had branded Samsung's offending vacuum cleaner and its 'MotionSync' technology as a "cynical rip-off" of his company's own designs for a steering mechanism, adding: "I find it hard not to believe that this is a deliberate or utterly reckless infringement of our patent."
However, three months later Dyson voluntarily dropped the litigation.
A Samsung spokesman confirmed to the Korea Times that the company had filed legal papers with the Seoul Central District Court against Dyson, as the UK company's dropped lawsuit had "hurt Samsung's corporate image."
The spokesman added: "We are initially seeking 10 billion won compensation from the UK-based manufacturer; however, the amount will increase depending on how the court proceedings go. Samsung's marketing activities were negatively affected by Dyson's groundless litigation, which is intolerable."
A hard stance against patent trolls
Also speaking to the Korea Times, an unnamed Samsung executive said: "Samsung has the right to assess the damage the lawsuit has caused. Samsung is going to take a hard-line stance against patent trolls that use litigation as a marketing tool."
In a statement emailed to IBTimes UK, a Dyson spokesman said: "Dyson pioneered cyclonic vacuum cleaners and digital motors – and has been developing them ever since. We patent our technology, and naturally defend it. It is surprising that a company over 100 times bigger than Dyson is so worried. The patent system offers us some protection but not enough: with an army of lawyers, hidden prior art is occasionally found and ways to design around existing patents identified."
In related news, Samsung's mobile division chief, J.K. Shin, recently met with Apple CEO Tim Cook to try and reach an agreement over the two company's global patent disputes relating to smartphones and tablets.
However, the talks failed as the two companies once again failed to agree on the value of the disputed patents.
At the time of publication Samsung had not returned an IBTimes UK request for comment.