A man in Kentucky is threatening legal action after alleging that Samsung wasn't taking him seriously after his replacement Galaxy Note 7 exploded and caught fire. After he made a complaint, the company accidentally texted him an internal message that seemed to indicate that it was going to stall dealing with the issue.
Michael Klering of Nicholasville, Kentucky had to visit the emergency room after he and his wife woke up at 4am on Tuesday 4 October to find that his phone was on fire and their bedroom was filled with smoke.
Later in the day, he began coughing up black phlegm so he went to the hospital and was diagnosed with acute bronchitis and smoke inhalation.
Klering told local Kentucky TV channel WKYT that he contacted Samsung and the South Korean smartphone manufacturer asked him to send in his device, but he didn't want to, so instead Samsung paid for him to have the phone X-rayed so it could see what was wrong with it.
At this point Klering felt that Samsung was keen to help him resolve the issue, but then a Samsung executive accidentally sent him an internal SMS text message that he was not meant to see. The message read: "Just now got this. I can try and slow him down if we think it will matter, or we just let him do what he keeps threatening to do and see if he does it."
Upset by this message, Klering says that he now plans to take legal action, as well as trying to get the word out to as many people as possible, because he doesn't think Samsung is responding in an appropriate way.
"It made me think you know they're not taking this serious enough and it's time to move on," he said. "They're in kids' pockets, people's cars, all kinds of things. We saw with the first ones. Samsung needs to do something to get these off the market."
An embarrassing internal text message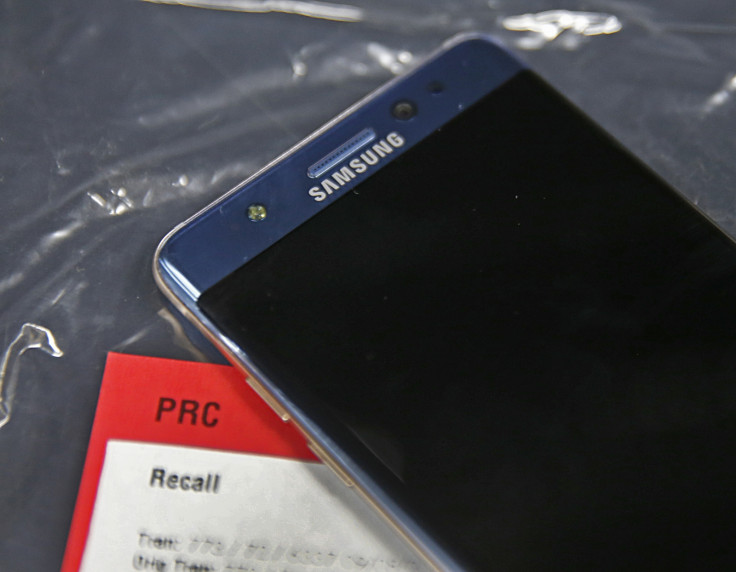 Samsung didn't address the text message, but it told WKYT that it is definitely taking every report relating to exploding Samsung Galaxy Note 7 devices seriously: "We are engaged with Mr Klering to ensure we are doing everything we can for him. Customer safety remains our highest priority as we are investigating the matter."
However, it is interesting that this incident was not reported or acknowledged by Samsung until Klering came forward to local media, especially since it occurred a day before a replacement Galaxy Note 7 exploded on a Southwest Airlines flight in US just before takeoff on Wednesday 5 October. The plane was evacuated safely and the phone only succeeded in burning through the carpet on the plane's floor and scorching the subfloor of the plane before the Louisville Fire Department put the fire out.
But that's not all – on Friday 7 October, a replacement Samsung Galaxy Note 7 exploded while a woman was walking her dog at a park in Taiwan, according to local news site Apple Daily. The woman realised smoke was spewing from her device and quickly pulled the smartphone out of her jeans pocket and threw it on the ground. She said that she had only had the replacement device for 10 days when the incident occurred.
In mid-September, Samsung issued a global recall of the Note 7 after dozens of users worldwide reported their devices exploding and catching fire due to a fault with the smartphone's battery. The manufacturer told users to stop using their phones immediately and return it for either a replacement device or a full refund.