Samsung has announced two new large-screened flagship smartphones: the Galaxy Note 5 and the Galaxy S6 Edge+. The South Korean electronics giant unveiled both the devices at the Lincoln Center in New York, as well as simultaneous press events around the world.
Both phones feature 5.7in displays, 16MP cameras and improved wireless charging that Samsung hopes will lead to a "cord-free future". The Galaxy S6 Edge+ will be available in the UK in September but the Galaxy Note 5, an update to the Note range, will only be available to North American and selected Asian markets.
"It boiled down to a business prioritisation more than anything else," said David Kang, vice president of online at Samsung Mobile. "We've decided to roll out first with the S6 Edge+, just to leverage on the S6 Edge launch. That's not to say we're not going to launch the Note 5 shortly thereafter, it's just that for Europe that's not the prioritisation."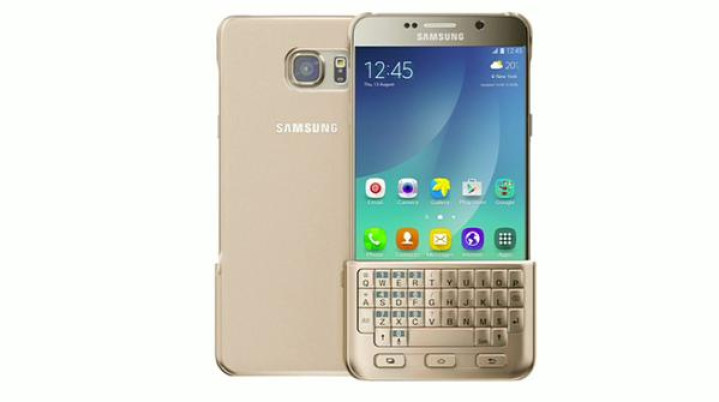 Both phones come with new features that include a "live broadcast" mode in the camera app that streams videos directly to YouTube, as well as support for ultra-high quality audio (UHQA) that aims to reduce sound distortion.
"Being that it is a large-screen device, we really wanted to put a lot of effort into making it a more-enhanced multimedia experience," said Richard Knight, head of product management at Samsung UK.
The Note 5 also features an innovative keyboard cover case that can be used as both a protective case and a hardware keyboard.
Samsung Pay and MST
A smart wallet service similar to that of Apple Pay was also announced at the press conference, though no date was given for a UK launch.
The contactless payment system differs from Apple's Apple Pay and Google's Android Pay as it does not exclusively use Near Field Communication (NFC) to make payments. Instead, Samsung Pay also uses Magnetic Secure Transmission (MST) in order to communicate with the magnetic strip reader found in credit card terminals.
"It is easy, safe, and most importantly, available virtually anywhere you can swipe a card, in most cases without new costs for merchants, from day one," said JK Shin, CEO of Samsung's mobile division.
Samsung Pay will launch in South Korea later in August and in the US on 28 September through partnerships with major banks that include Chase and Bank of America, as well as with credit card companies Visa, MasterCard, Discover and American Express.
The Samsung Galaxy S6 Edge+ and Galaxy Note 5 will come pre-installed with Samsung Pay, while users of the Galaxy S6 and Galaxy S6 Edge will be able to download a free app when it launches.