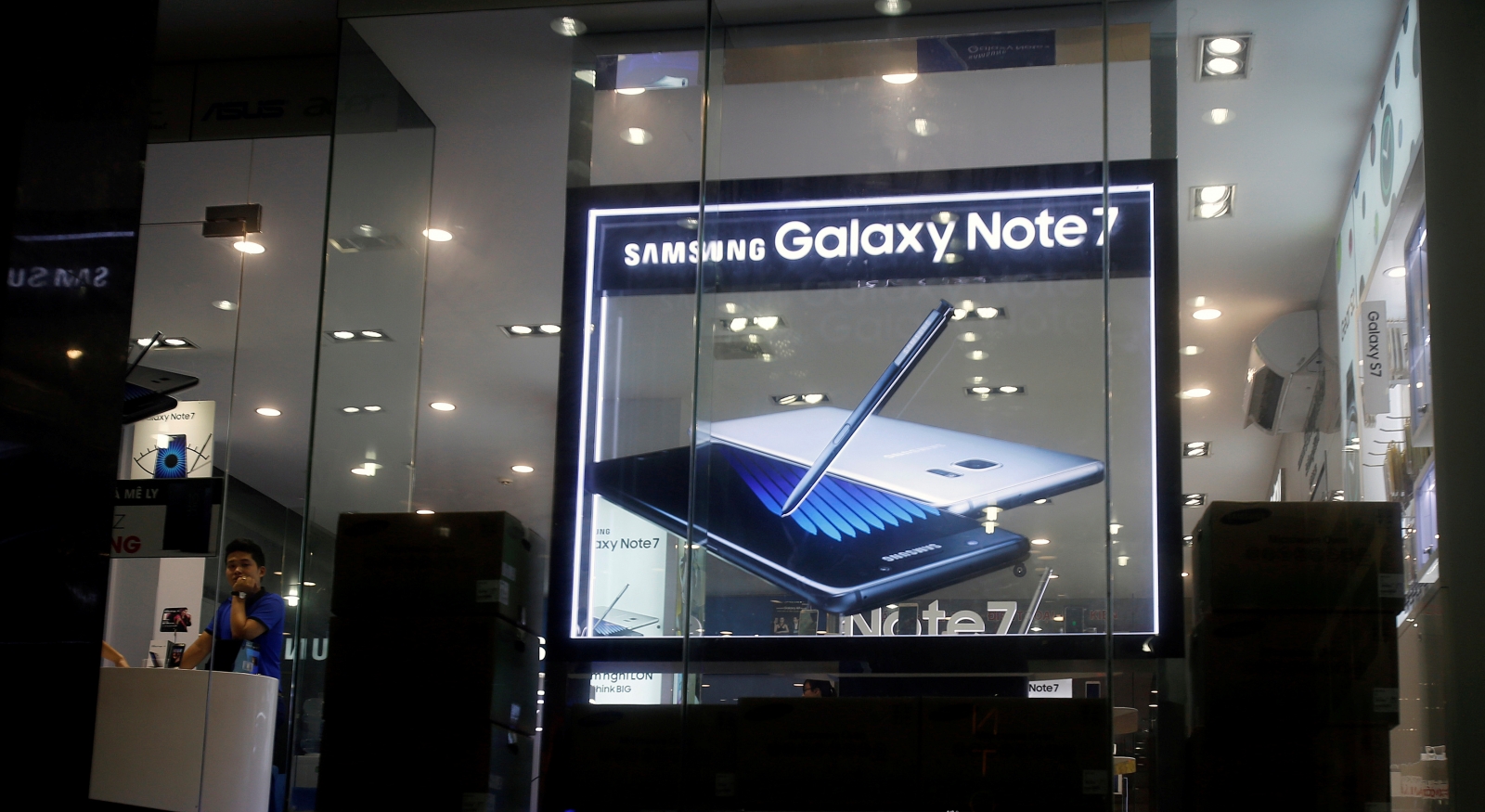 Samsung has ruled out any compensation in addition to what it has already given to Galaxy Note 7 owners, some of whom claim they suffered severe damages physically or to their property.
A class-action lawsuit was filed by over 2,400 consumers in South Korea apart from five individual lawsuits against the smartphone maker for the Note 7 fiasco. Some of the suits claim users suffered physical damages due to the Note 7 explosion that included burns and respiratory diseases.
"We gave enough compensations and benefits to Note 7 consumers. The damages consumers are claiming are within the range that is endurable," said Samsung in a reply submitted to the court last week.
The company says it has already given 100,000 won ($86) mobile coupons as well as the option to get the unreleased Galaxy S8 at half the price to Note 7 consumers. This is in addition to the option given to replace the faulty devices with a Galaxy S7 or S7 Edge and get the price difference in cash.
"We even recalled all the products resulting in a loss of nearly 10tn won in order to minimise risk that consumers may face," Samsung says.
However, consumers who filed the lawsuit believe this is not enough compared to the troubles caused by the Galaxy Note 7. They claim the additional compensation for time spent in replacing these phones and the psychological distress and fear while using the devices. Some lawsuits also indicate physical injury compensation claims.
Among the plaintiffs is Lee, the first consumer who reported an explosion of his phone after Samsung had replaced his Note 7 under the exchange programme claiming that it was safe. He says the company completely refused to acknowledge that a problem existed at all.
"When I reported the explosion to Samsung, the company labelled it as outside shock and blamed me as a (problematic) consumer," says Lee.
Meanwhile in the US, the company is still facing action from a nationwide class of Note 7 customers who are primarily suing the smartphone maker for the manner in which it handled the recall. The suit alleges that the company did not have enough replacement devices for Note 7 owners after the recall was announced as a result of which users had to "incur millions of dollars in fees" and were left without an alternative safe device to use.