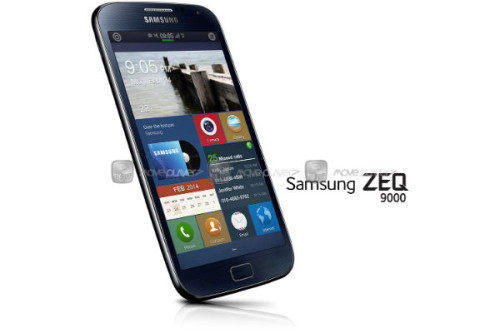 Samsung is set to launch its first smartphone running its own Tizen software at Mobile World Congress next month after official-looking press shots and information about the Samsung ZEQ9000 leaked online.
According to Korean news website Move Player, both Samsung and ZTE are expected to showcase smartphones running the Tizen OS at Mobile World Congress (MWC) at the end of February in Barcelona.
A leaked picture of the ZEQ9000 smartphone shows a calendar widget on one corner of the screen, showing the date set as 24 February 2014, which is the first day of MWC.
Linux-based
Tizen is a Linux-based operating system for everything from smartphones to in-car systems which has been jointly developed by a range of technology companies led primarily by Samsung and Intel.
The user interface shown in the leaked photo bears a passing resemblance to Windows Phone with the use of tiles, and the style of the phone is similar to Samsung's Galaxy range of smartphones.
Move Player says that the phone will feature a powerful 2.3GHz quad-core processor and feature a 4.8in HD display with a resolution of 1280 x 720 pixels.
Tizen's multiple origins
Tizen in its current form has its roots in four distinct operating systems: Moblin (Intel); Maemo (Nokia); Bada (Samsung) and LiMo (Linux Foundation).
Nokia and Intel initially combined their efforts to form Meego, which has also been used as the basis for the recently launched Sailfish OS from Finnish smartphone maker Jolla.
The project is overseen by the Tizen Association, which includes members such as Vodafone, Huawei and Panasonic. However it is the Technical Streering Group, of which Samsung and Intel are the main members, which drives adoption of the software.
The last 12 months has seen the launch of a number of open-source operating systems, including Jolla and Mozilla's Firefox OS which was showcased at MWC in 2013.
There is great interest in open source mobile OS from the industry as open source mobile operating systems allow developers to code apps just once but run on all devices, while operators and handset manufacturers can customise the operating system to their needs and not be held to ransom by the operating system creators.