Aviation authorities in a number of countries have been prohibiting the use of Samsung's new Galaxy Note 7 inside flights. The latest announcement comes from India's ministry of civil aviation.
"This has been done in light of several incidents globally, involving the battery of Samsung Galaxy Note 7. Passengers have also been advised not to stow them in their checked-in baggage," said B S Bhullar, Director General of Civil Aviation, in a statement. The announcement came a day after the US Federal Aviation Administration (FAA) issued a warning against the use of the Note 7 on board flights.
A Samsung India spokesperson told Live Mint: "We are aware of the Directorate General of Civil Aviation (DGCA) notice. Consumer safety and peace of mind are our top priority. Galaxy Note 7 sales have not started in India, and we have delayed sales to alleviate any safety concerns. We plan to expedite new shipments of Galaxy Note7 soon to reduce any inconvenience for our customers."
Australian airlines have banned passengers from using or charging the Note 7 during flights as there were reports of the device exploding while charging. Qantas and Virgin Australia said although they did not receive any direction from aviation authorities, they did it as a precautionary measure after Samsung announced a global recall of the handset.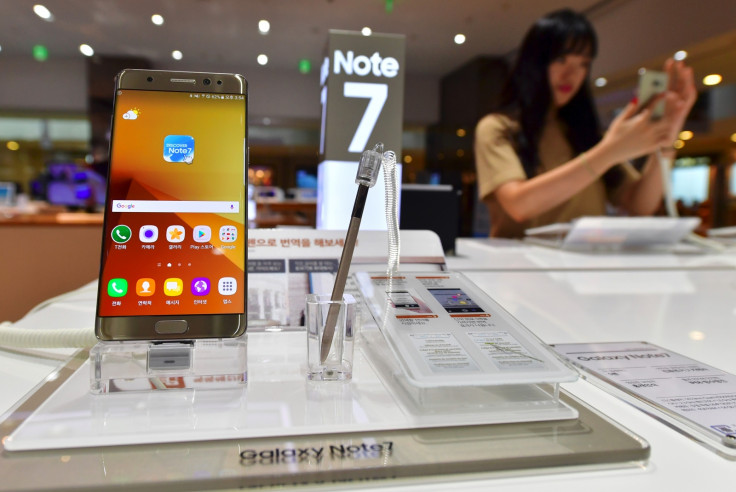 Ban in UAE airlines
Recently, airlines in the UAE have been restricting the use of the Note 7 on flights to ensure safety of aircraft operations and passengers. Emirates, Etihad Airways and Flydubai have confirmed to Khaleej Times about the development.
An Emirates spokesperson in a statement said: "As advised by the UAE GCAA (General Civil Aviation Authority), Emirates can confirm that with immediate effect it will advise customers not to turn on or charge their Samsung Galaxy Note 7 smartphones during flights or stow them in checked baggage due to concerns over the phone's fire-prone batteries. Emirates apologises for the inconvenience caused, however, the safety of our customers and crew is of utmost priority."
"Following the global recall by Samsung of its Samsung Galaxy Note 7 smartphones, Etihad Airways has, as a precautionary measure, enforced a temporary ban on the in-flight use and battery charging of these devices on all its flights until the issue is rectified by the manufacturer," said Etihad Airways.
Cebu Pacific bans Note 7 in all its flights
Philippines carrier Cebu Pacific Air has also banned the use of the new Note on all CEB and Cebgo flights. "In light of the recent recall of Samsung Galaxy Note 7 devices due to safety issues, Cebu Pacific (CEB) advises passengers that the usage and charging of the device are prohibited on board all CEB and Cebgo flights beginning today, September 11, 2016, until further notice," reads a notice from Cebu Pacific.
"Galaxy Note 7 devices must also not be stowed in checked baggage, but may be hand-carried as long as the device is turned off at all times inside the aircraft. We sincerely hope for our passengers' full cooperation, as the safety of everyone on board our flights remains our utmost priority," it added.